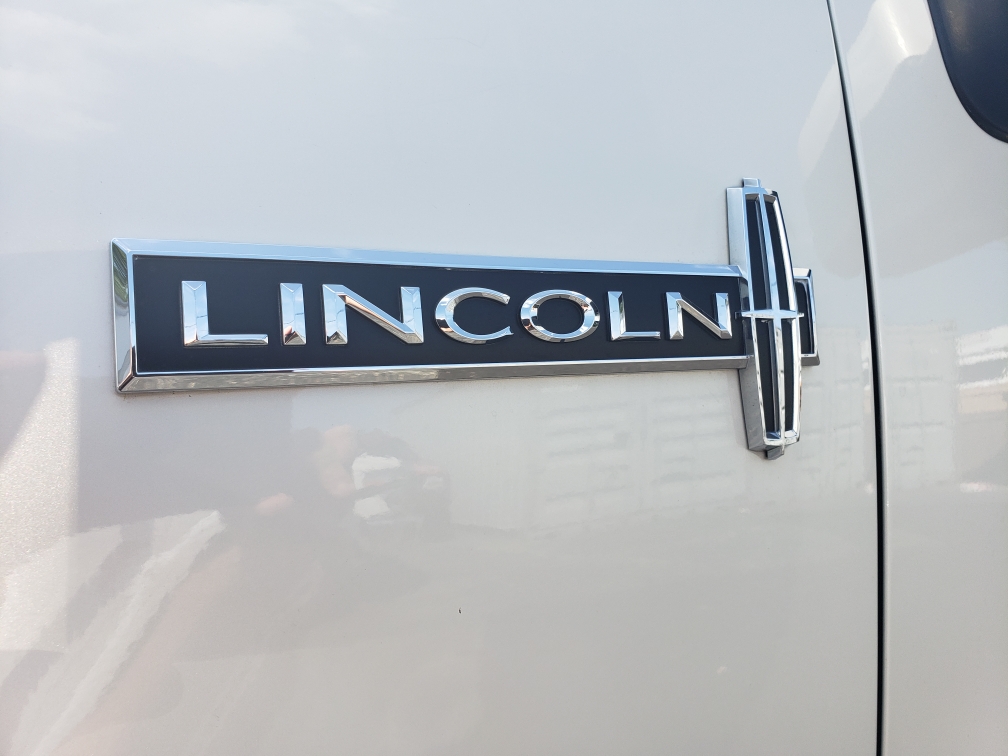 At JDM Engineering, we are no stranger to supercharged Ford F-150's but we took special care of this beautiful example of a Lincoln Mark LT owned by Jerald and Billie Jeanne of Virginia. For the 2008 Model Year Ford Produced over half a million F-150's but not even five thousand Mark LT's so we were enamored when given the opportunity to supercharge this beautiful rare truck via the stone dead reliable Edelbrock E-Force supercharger.
We were met with a few subtle surprises about this vehicle upon initial inspection, but all were pleasant and well noted. The owners of this truck take exceptional care with respect to the condition and cleanliness of the vehicle in all crevasses, and the pictures here do not do this truck justice; This vehicle has a hair over 100k miles, and unless you looked at the odometer you'd never know.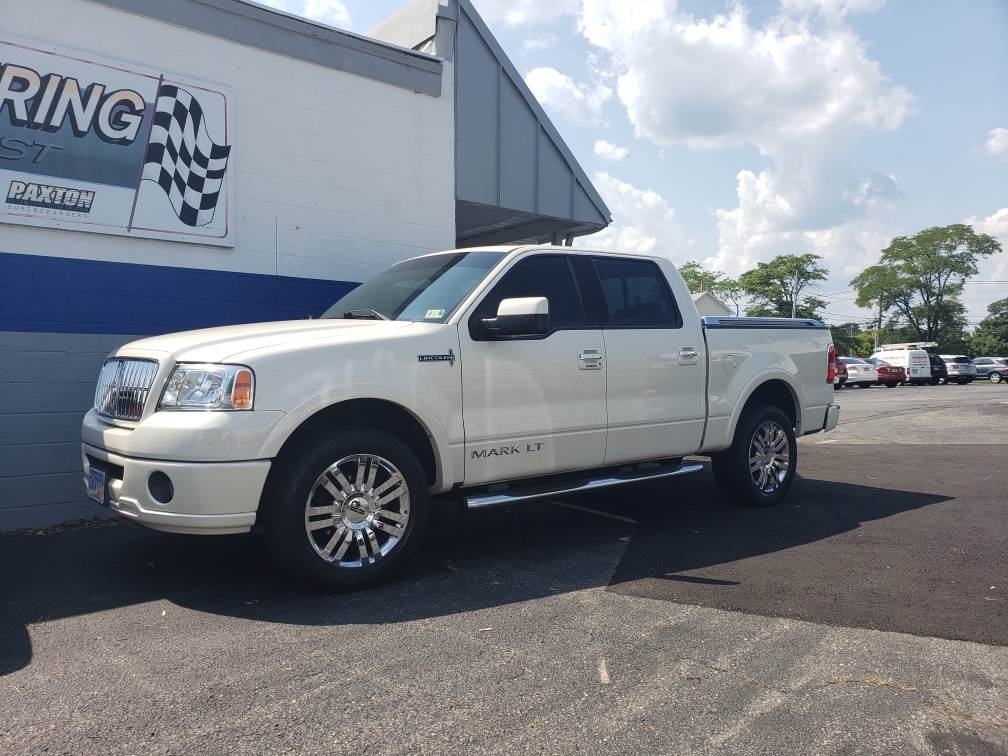 We got down to business and installed the E-Force along with some supplemental extras to uphold a standard of cleanliness and condition the owners desired with this truck named "Precious" by Billie Jeanne. We love the Edelbrock E-Force for the front feed design with the inverted supercharger discharge, a massive intercooler and heat exchanger setup, and super long intake runners all aiding in efficiency and torque production to compliment moving a truck like this. Do all the above-mentioned features ring a bell? The 2019 Corvette ZR-1, Challenger Demon/Hellcat, and even the new 2020 GT500 all utilize the same flow path Edelbrock brought to market in 2007! This supercharger was well ahead of it's time and the performance shows.
At 100K miles, this venerable 5.4 3 Valve engine was still fresh and tight from frequent oil changes and some easy highway miles, but the E-Force turned Precious mean in an instant. Precious layed down 408 horsepower at the tire and nearly 450 pound feet of torque from 2500 to redline. For perspective, this is more horsepower at the tire than a brand-new raptor and is within 15 horsepower of our tune for our tune on a Gen 2 raptor! Make no mistake, our gen 2 raptor tune is no slouch but the 5.4 3 valve platform 8 years after being discontinued is still eager to please once the E-Force is thrown in the mix.
Driving precious is an experience which most OEM's as of late equate to the luxury driving experience. Cruising around town the supercharger is silent, and the truck is smooth and comfortable. Shifts are smooth and hardly noticeable, making this vehicle still roadtrip ready preserving fuel economy. Precious does have an attitude now and will blow the tires off from a stop on demand and continue to pull well into the upper RPM range. Blower wine is noticeable when floored, but just enough to let you know the E-Force is making boost. The below picture shows the supercharger install right before the initial firing after install.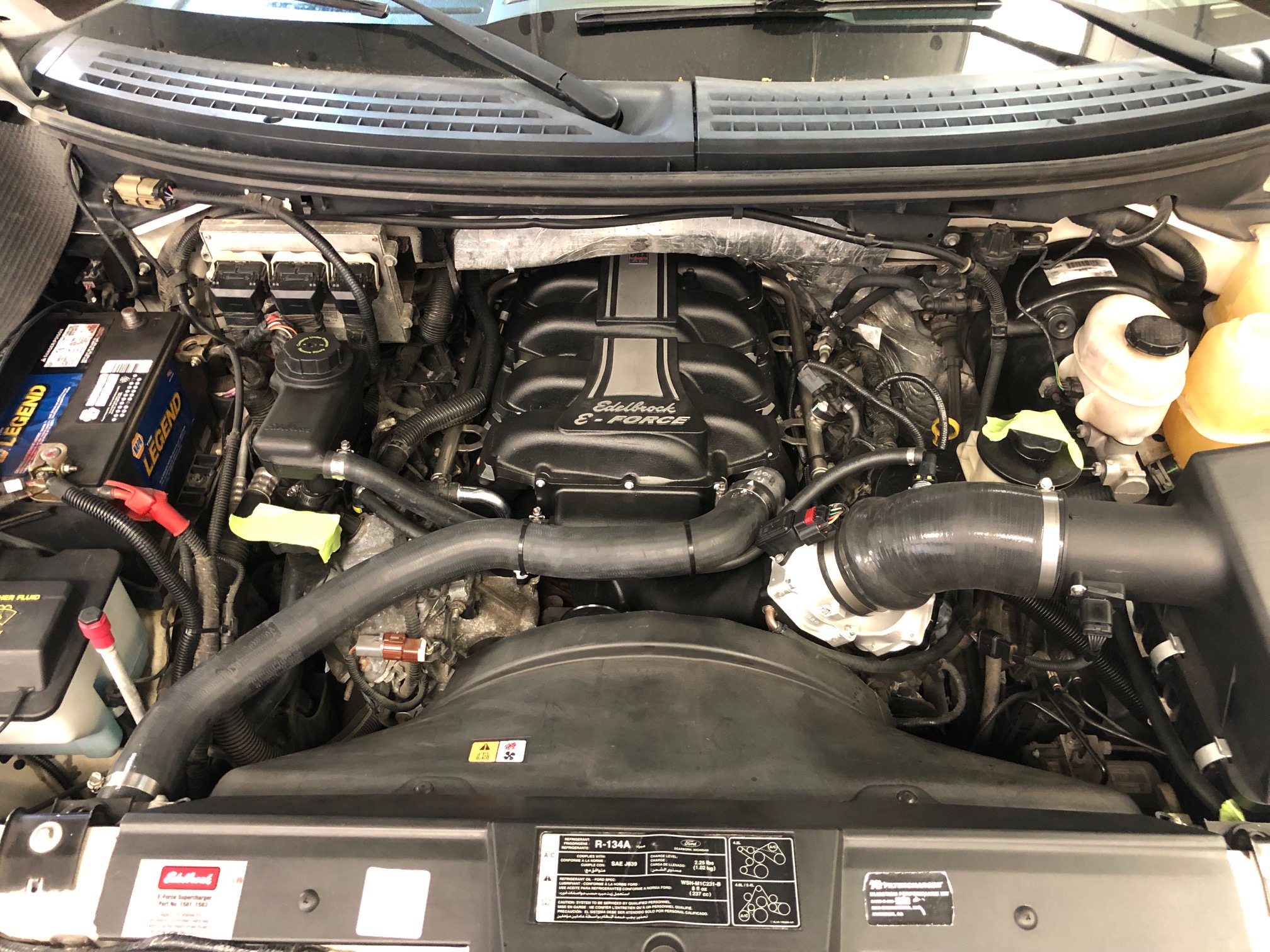 Although both Jerald and Billie Jeanne both own Precious, this truck is for Billie Jeanne and this supercharger was a gift from Jerald for the couple renewing their wedding vows. The entire staff of JDM Engineering wish Jerald, Billie Jeanne, and their son the best, and many happy trouble-free years of the entire family riding in precious with style!