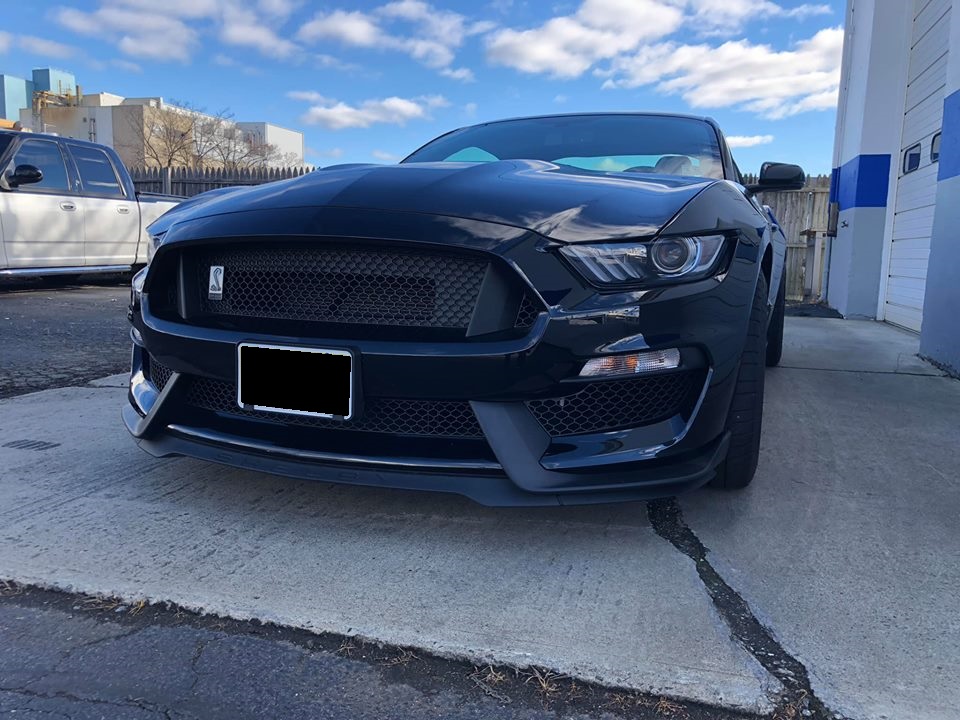 There is no paraphrased quotation of Henry Ford that can describe this dark and brooding GT-350 after we at JDM Engineering got our hands on it. Starting with an already stellar platform from Ford, we immediately at our customers request got our wrenches turning on this GT350. To eliminate restriction in the exhaust system, we installed a full Kooks tuner exhaust starting at the headers and going all the way to the tailpipe. We admire the quality of fit and finish from Kooks in all their products, and this GT350 system came together perfectly. Notice how well the Kooks headers snake around the steering shaft and tuck neatly together en route rearward.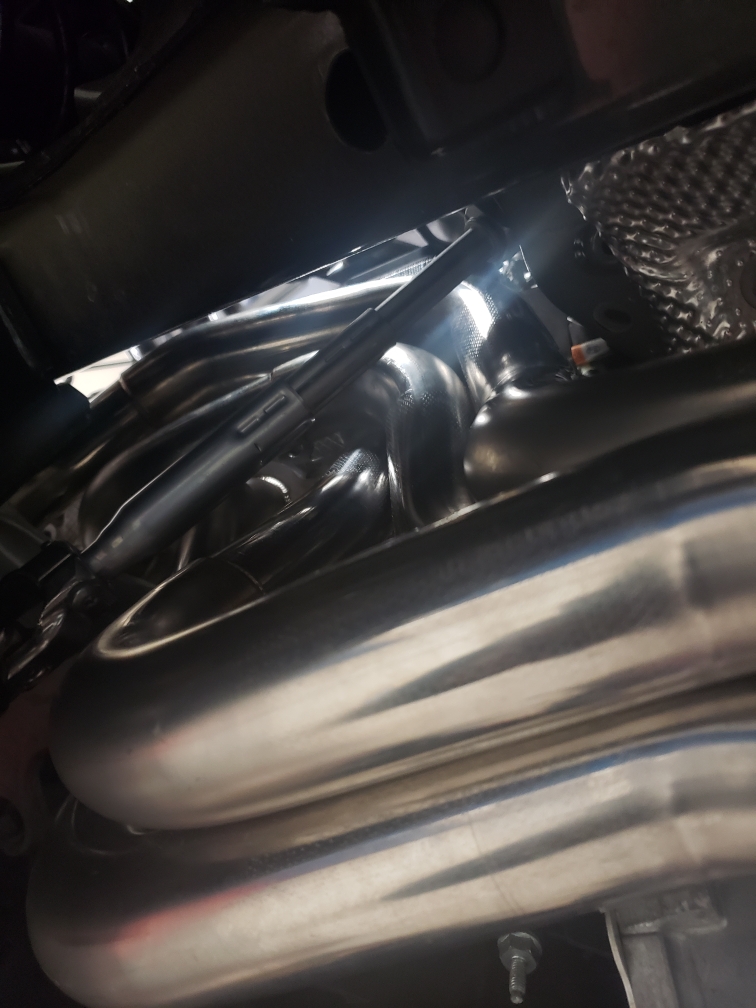 Note how Kooks includes vibration dampeners in their kit as would a factory ford exhaust. These are unique to the flat plane crank design, and are tuned to dampen inherent vibrations associated with a 180 degree firing order.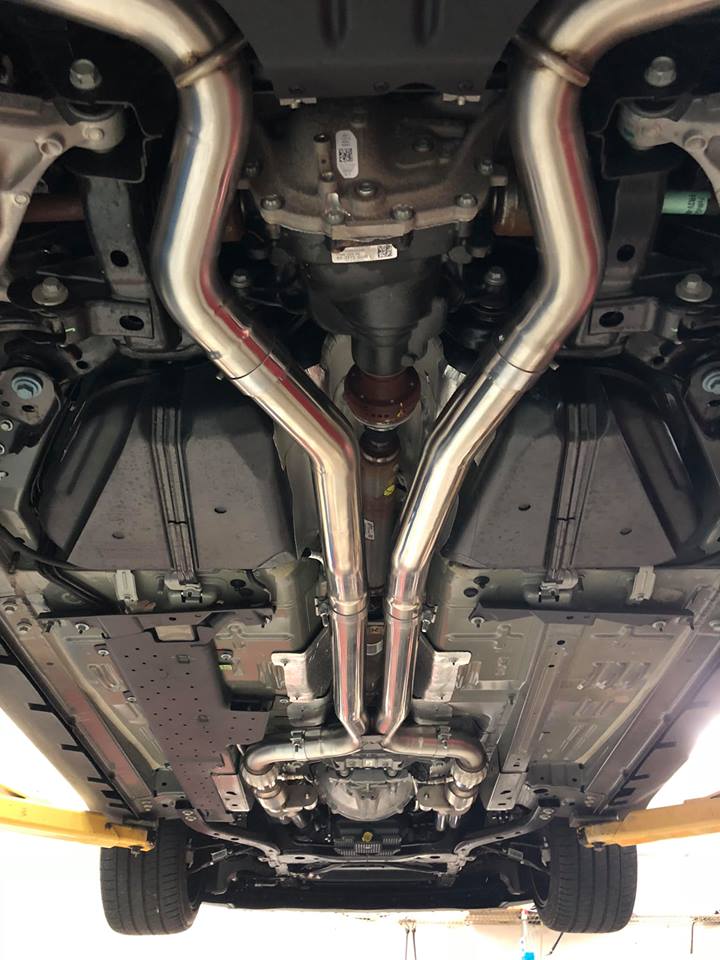 Addressed next was the stock shifter. We installed a MGW Race Spec, while retaining the stock shift knob for an untouched factory look. This shifter boasts unsurpassed machining tolerances, leading to laser accurate shifts every time with almost telepathic feedback. No wonder that MGW got their start in making optics of the U.S. Military.
The last part change on the list was the installation of the JLT Cold Air Kit. This larger air induction kit along with the massive cotton air filter element allows for unrestricted airflow into the engine to make more power while maintaining the coldest intake air temps possible.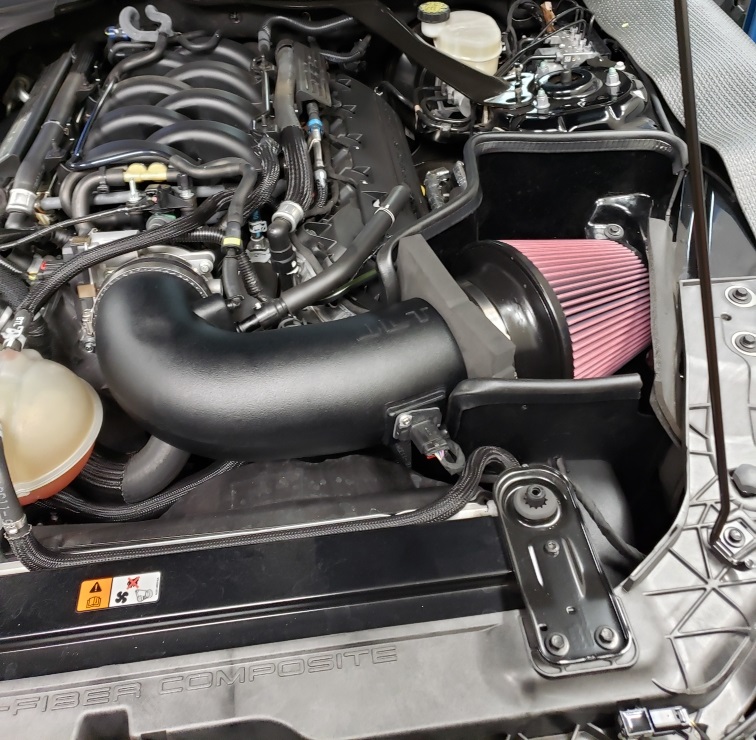 The icing on the cake as always is a custom tune from James D'Amore. The entire PCM program was revamped allowing for safe and reliable power, while picking up a slight gain in fuel economy for this notoriously thirsty animal. This GT350 also has a completely revamped accelerator petal strategy, allowing for a substantially more responsive yet smooth feel. No petal manipulators necessary here.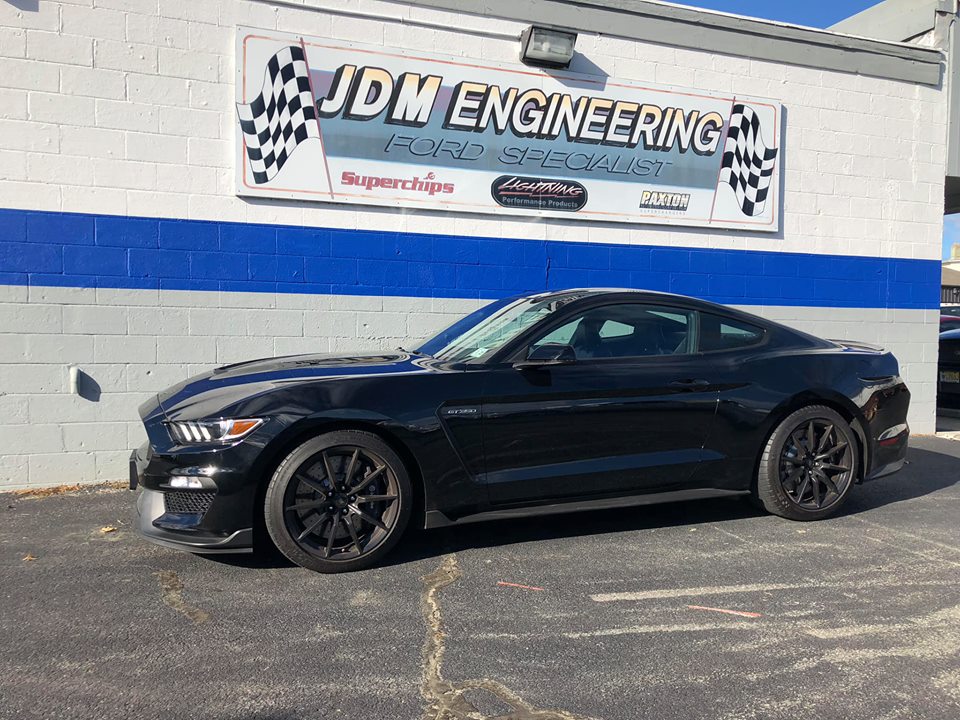 Upon competition of this car, we took it for a test drive and were pleased with the note of the exhaust. Driving around town, the exhaust is noticeably louder but is just right in volume so cruising down the road talking to passengers is comfortable. At wide open throttle, the gods of war are let loose. With 500 Horsepower at the tire, this GT350 in all black cleans up well enough to turn heads among Porsches at country clubs in the north east, and blow their doors off too.