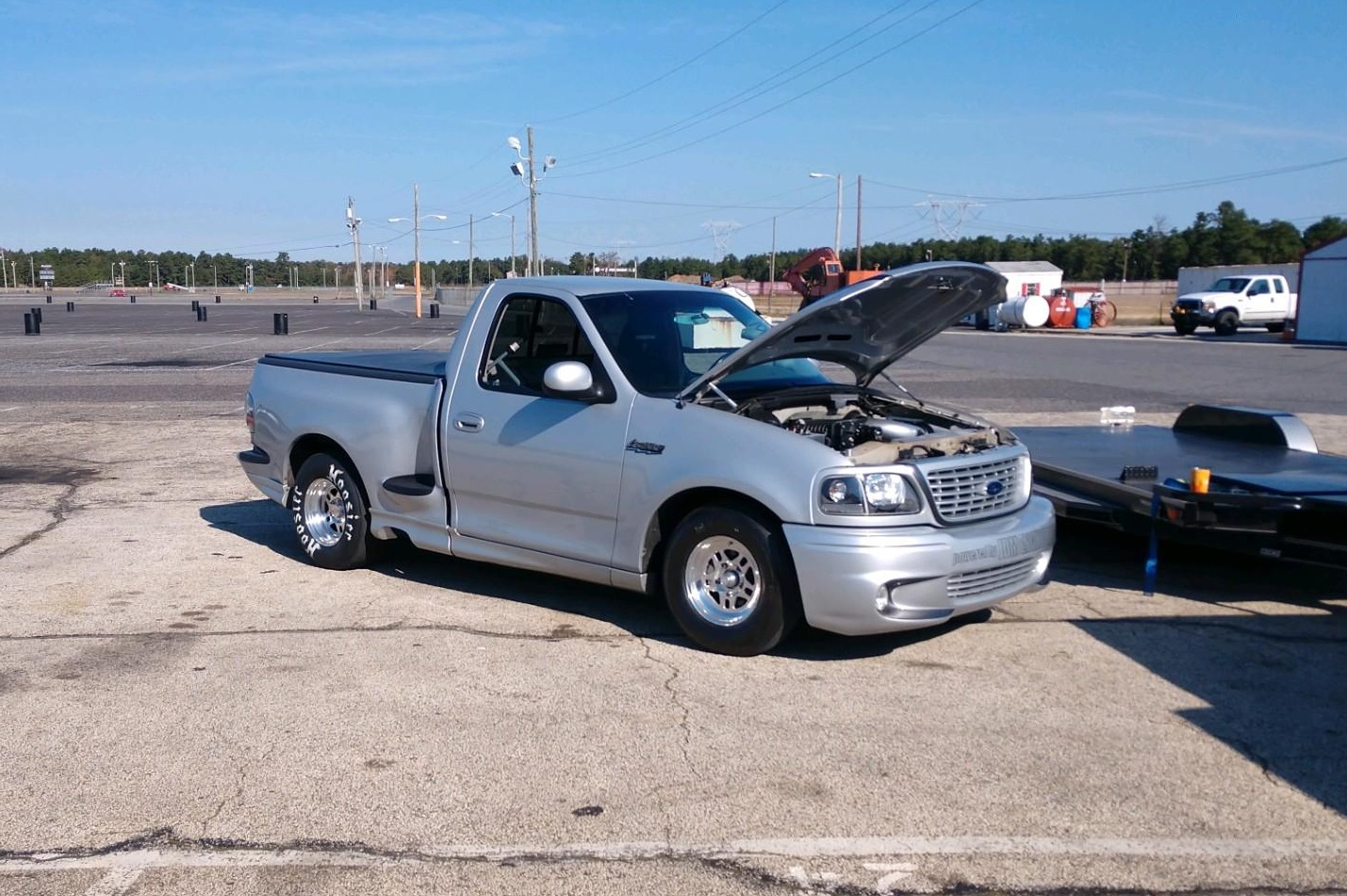 Uncle Frank is well known in the lightning community and his legendary silver 2001 Ford Lightning known as the "Silver Assassin" has been breaking records left and right as of late. With only a 2.3 Whipple blower this JDM Engineering built lightning has been as fast as a 9.53 in the quarter mile, with consistent 60 foot times as low as 1.33 seconds foot braking. This is faster than any other 2.3, 2.9, or 3.4 Whipple Lightning, and also faster than any other 2.6 Kenne Bell. Many try to surmise if there is some magic to this combination that is being kept secret from the public, or if there are other modifications to the vehicle not seen by the naked eye beyond the norm. Some have even stated that this is a "well dialed" combination in effort to reason where Uncle Frank's speed is coming from. The truth of the combination straight from Uncle Frank's mouth, "It all comes down to common sense."
Starting off with our short block, the engine is topped with our CNC ported OEM castings and a set of our own JDM spec cams along with titanium retainers and springs. The Whipple 2.3 tops the JDM long block while the serpentine system still has the factory power steering and A/C compressor hooked up. ARH headers handle the exhaust, allowing low restriction and brutish sound at the track. Fuel is simple C16 race gas, no E85 here!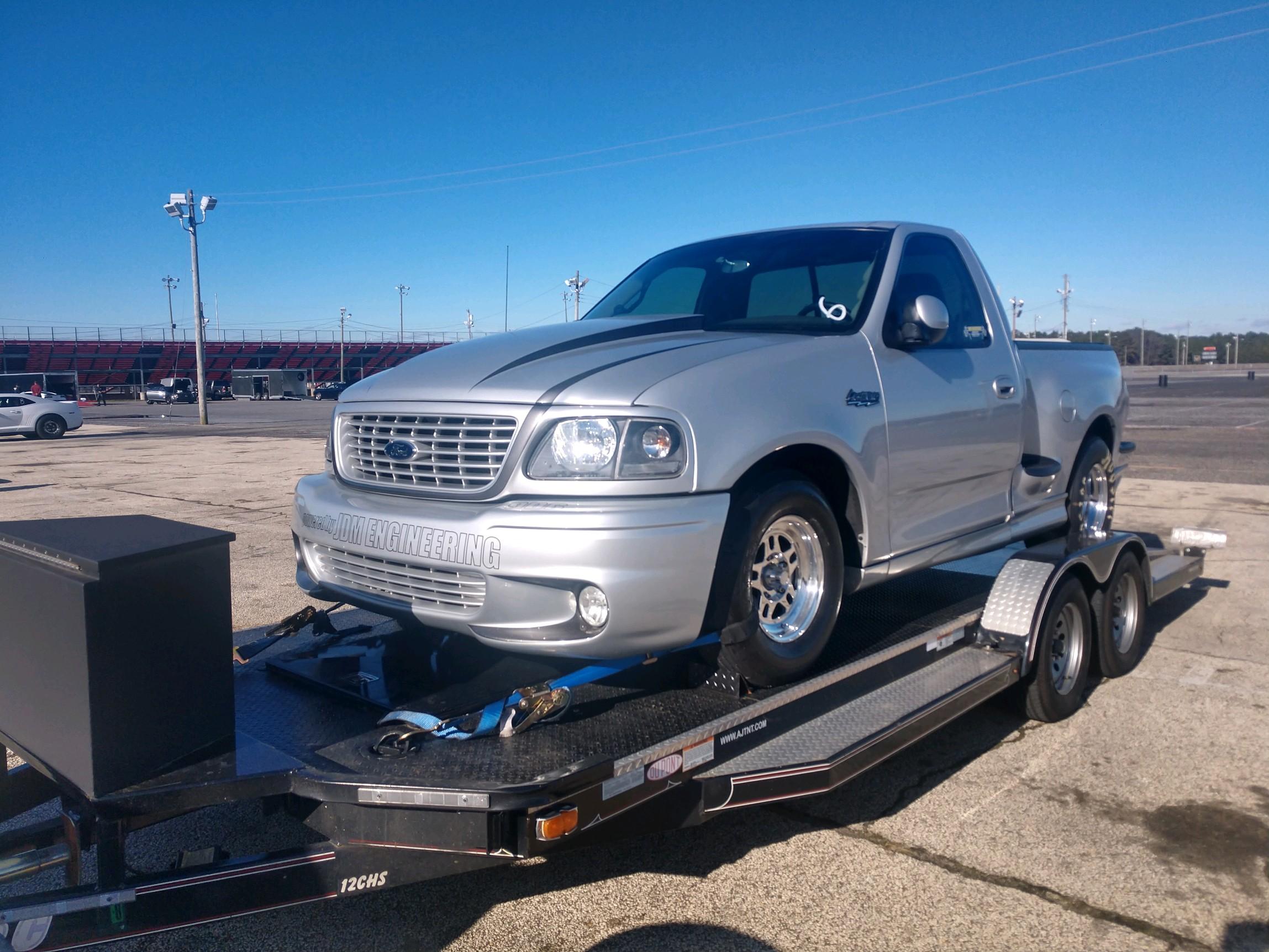 The interior is your typical lightning except for a few minor changes such as different seats and aftermarket gauges. A/C is cold enough to make a polar bear shiver, and is even sometimes used on the return road in the summer. The radio is still in the truck, and blasts local stations without any issue. No body panels have been altered on the truck, although sometimes the tailgate comes off for track duty revealing a pristine bed.
Uncle Frank has been racing lightnings for around for 5 years now and only comes back to 1 place — JDM Engineering — for all his engine building and tuning needs. This where a long winded response as to why you should choose us for all your lightning needs should reside, and why we strive to be a cut above everyone else in what we do, but a picture of this time slip summarizes well beyond the keyboard. There is not one-thousand adequate words to describe Uncle Frank and the "Silver Assassin" will and have yet to do, but common sense tells you something faster is on the way.