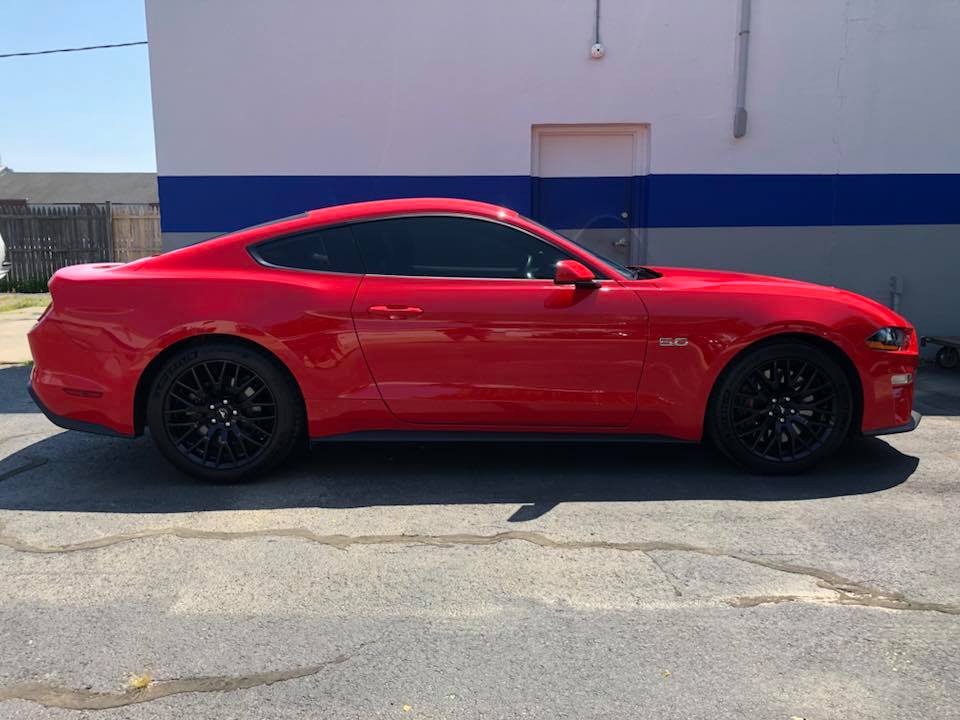 Calibrating this new Gen 3 Coyote was a fun task for Jim Senior in this 2018 Mustang built in house at by JDM Engineering. We started off with a Roush 2650 TVS supercharger from Roush, along with a complete kooks exhaust except for OEM mufflers at the customer's request. We also installed a QA1 carbon fiber driveshaft, and Ford Performance axle shafts to ensure drive line safety and durability. After making right around 625 horsepower on the Roush tune, the time came for Jim Senior to work his magic.
Safety is paramount from Roush, and here at JDM this holds true as well, however we felt that the stock Roush calibration was not designed for, and too conservative once the Kooks exhaust was added. The Roush calibration was conservative and safe, but back to back dyno pulls resulted in a loss of over 60 horsepower, and significantly hurting quarter mile E.T. and mile per hour for the customer. This was addressed in our current tune, and allowing smooth, clean, and unrestricted power on tap.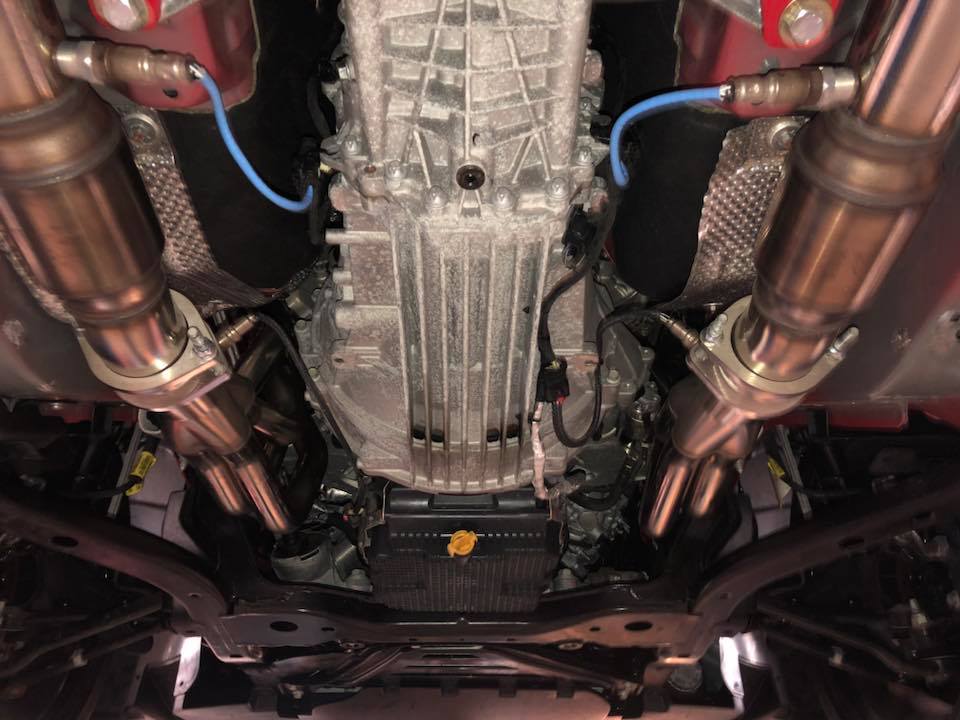 Fueling was tackled next, and Jim S.r. Immediately noticed power left on the table. With a revamped fueling map, nearly 50 horsepower was picked up along with a torque curve flatter than south texas through the entire operating range. Jim Senior felt the limits of the fuel system were within striking range, so he kept the power level safe and streetable but most importantly dependable and reliable regardless of situation.
One thing Jim Senior is no stranger to after years of experience of calibration is the relationship between the electronic throttle and the drive by wire system. Extra care was taken in this region of the tune, as this governs driver comfort and the relationship between mind and throttle. The end result of Jim Senior's calibration? "It feels like a mechanical throttle, and it drives so much better than before." Senior Said.
Jim Senior's calibration allows for predictable, linear, and borderline telepathic throttle control approaching wide open throttle, but smooth and restrained street manners when cruising around town. As with any tune Jim Senior does, extra care is taken in calibration to ensure ample responsive power, while driveability is unmatched industry wide. Final dyno numbers—678 horsepower and 584 Pound feet of torque, with an impressive loss of under 20 Horsepower and torque on back to back dyno pulls. Stay tuned as we do a MGW shifter install, along with a set of Viking rear shocks in this 2018 Mustang.