Its been a hectic week at JDM Engineering but we sure got a lot accomplished!
It started off with Mike's 2017 GT350 in for a 2.9L Whipple supercharger. We installed Kooks longtube headers and a high flow green catted H-pipe last week. This week we installed the new lowering motor mounts as well as the complete 2.9L Whipple kit with upgraded heat exchanger and fans as well as carbon fiber accents.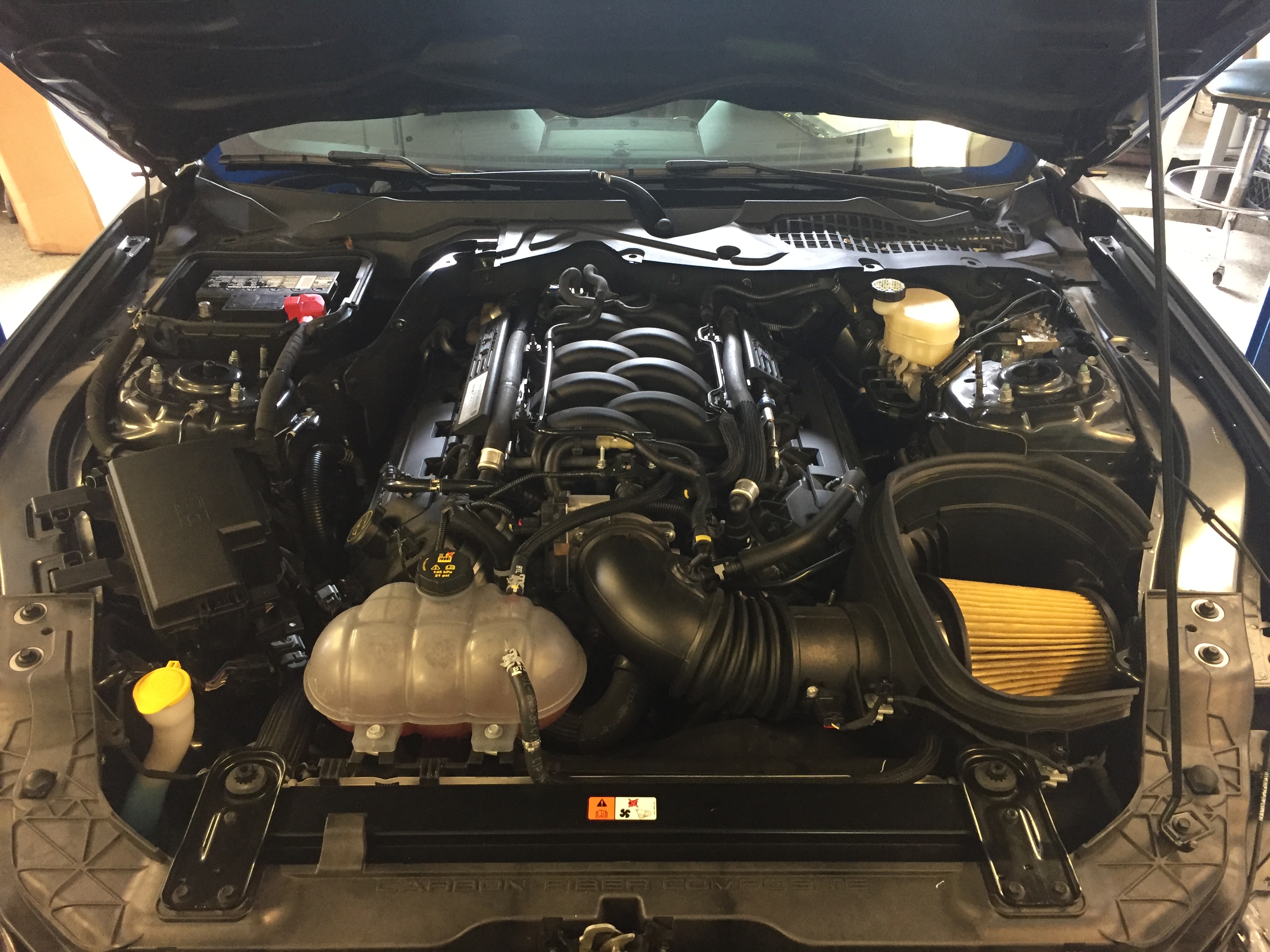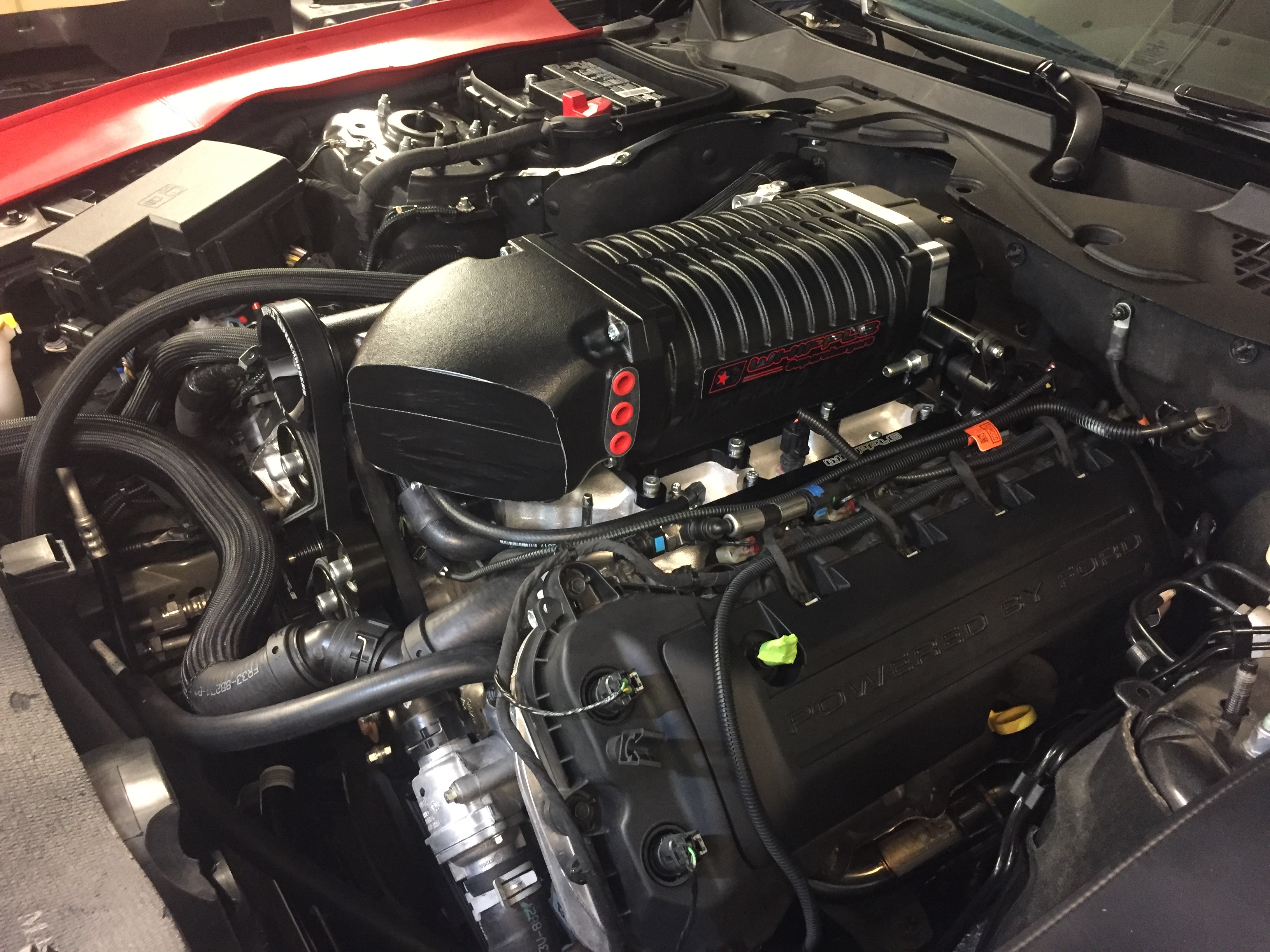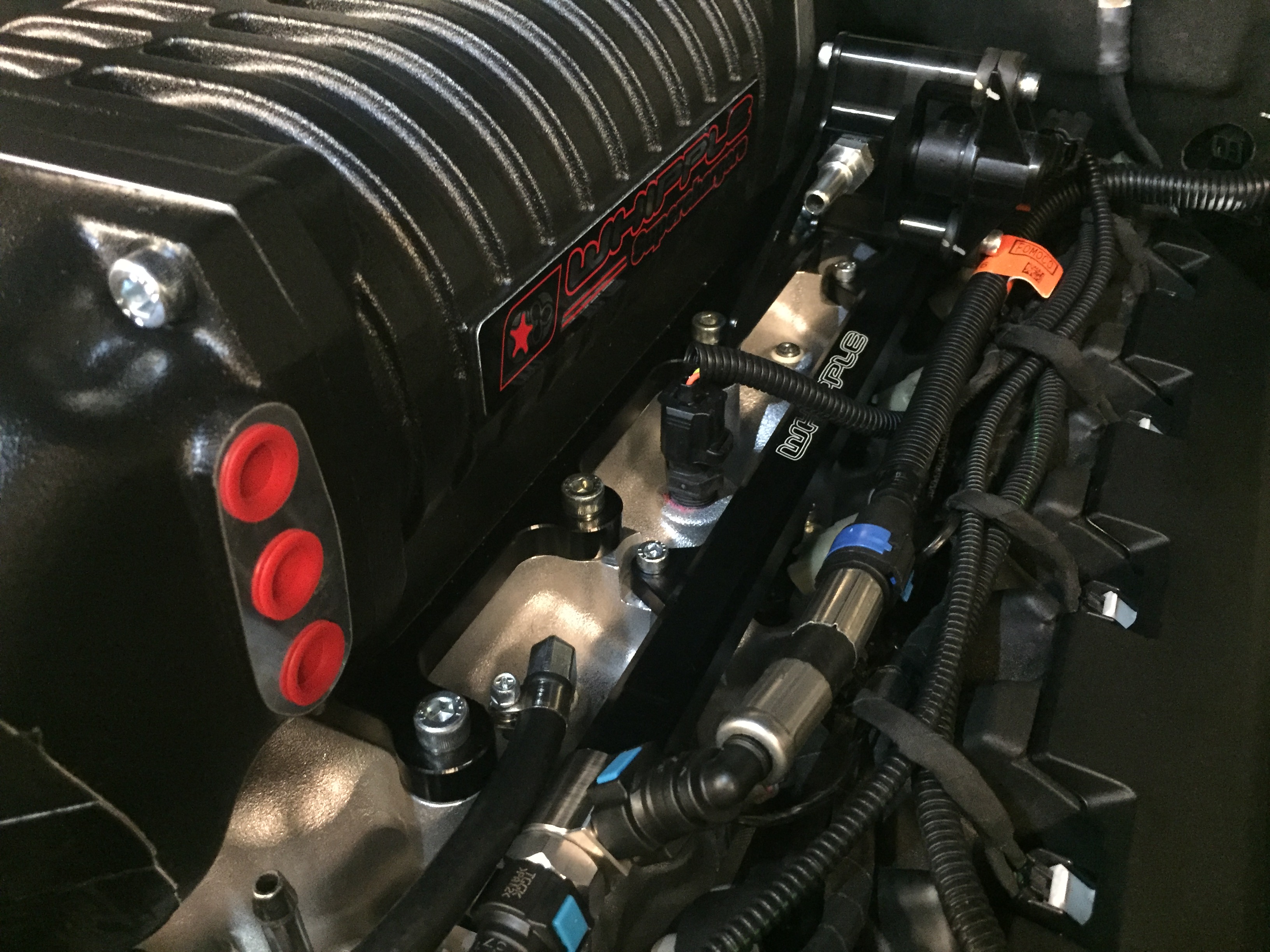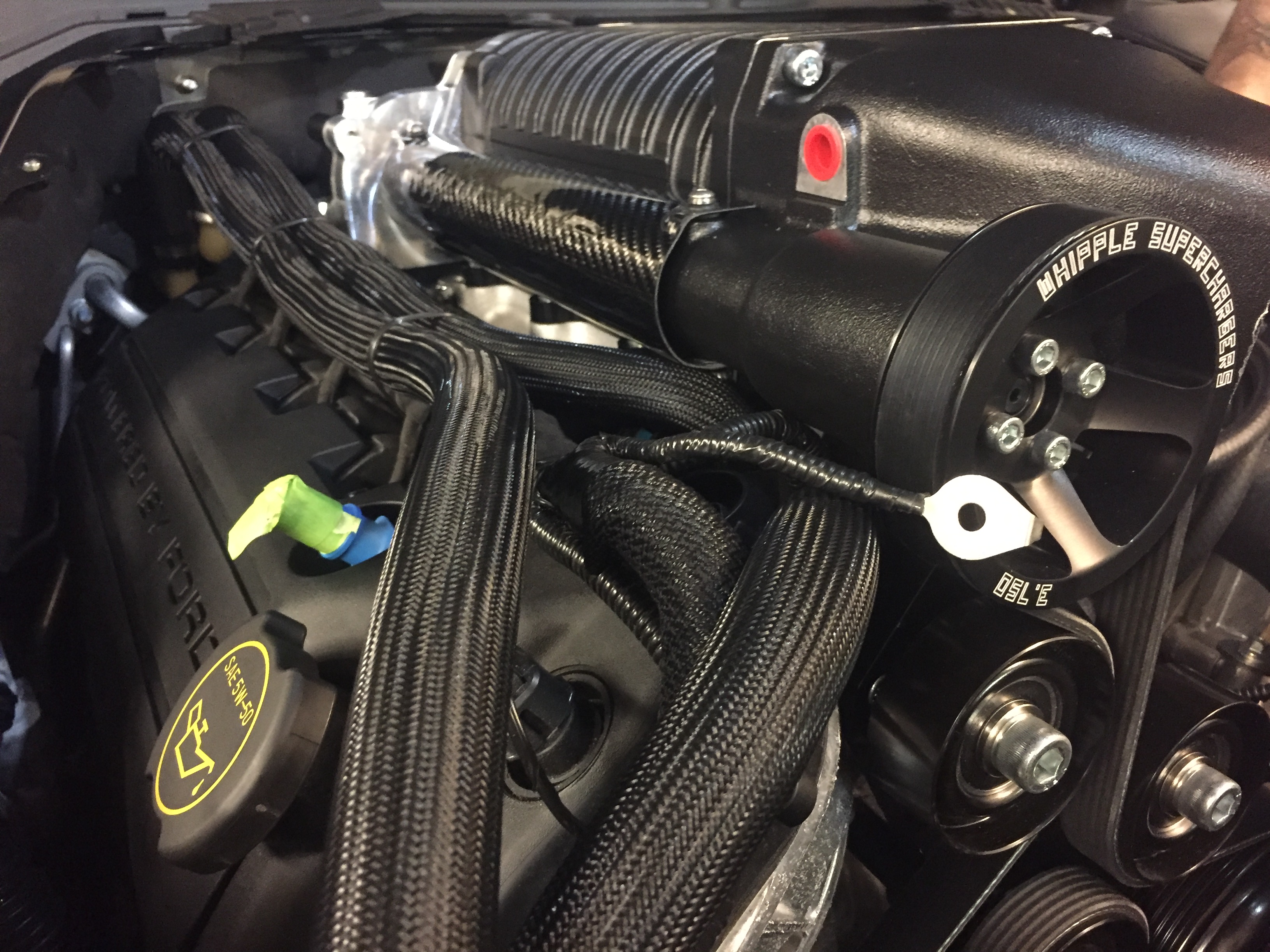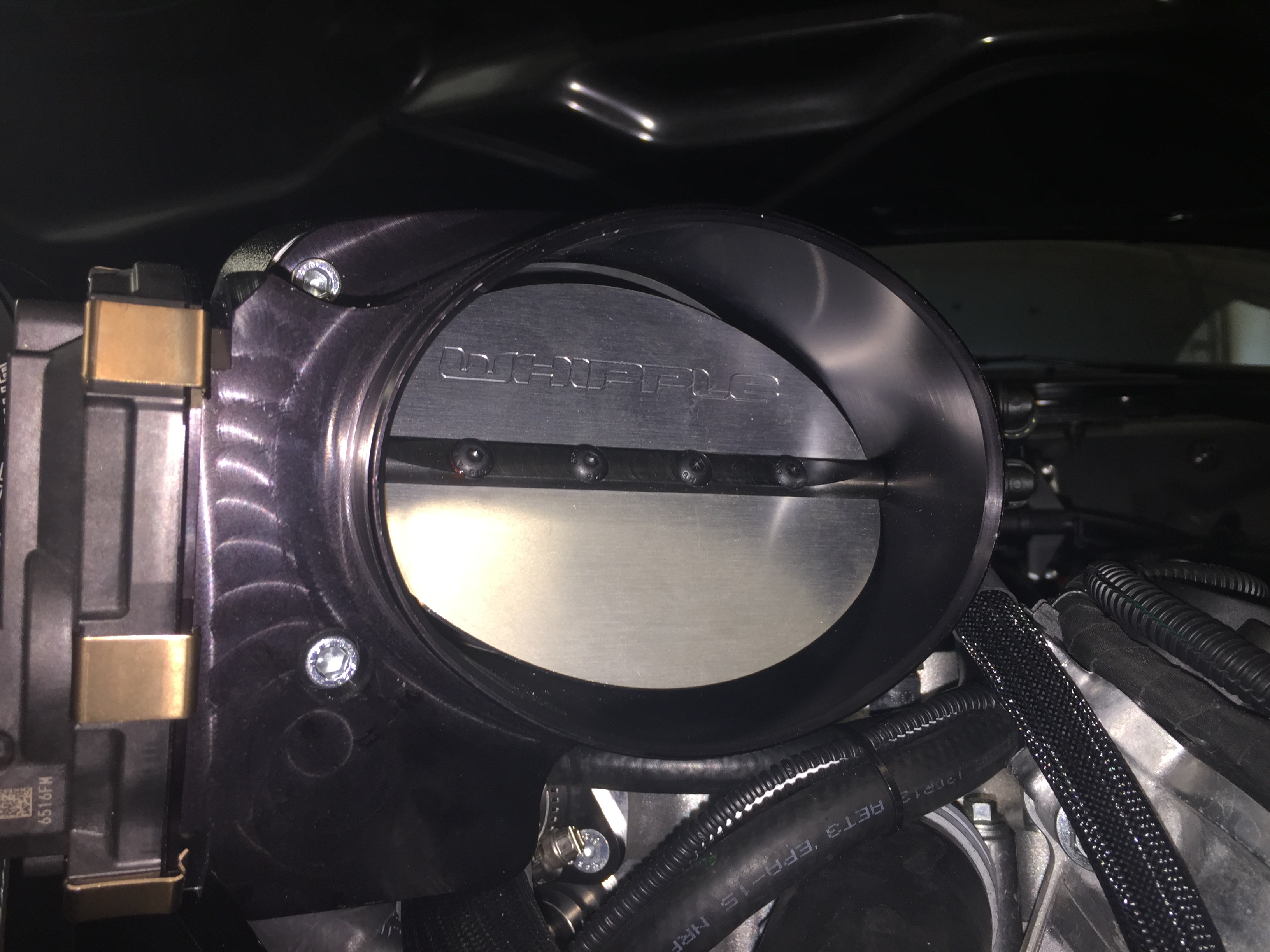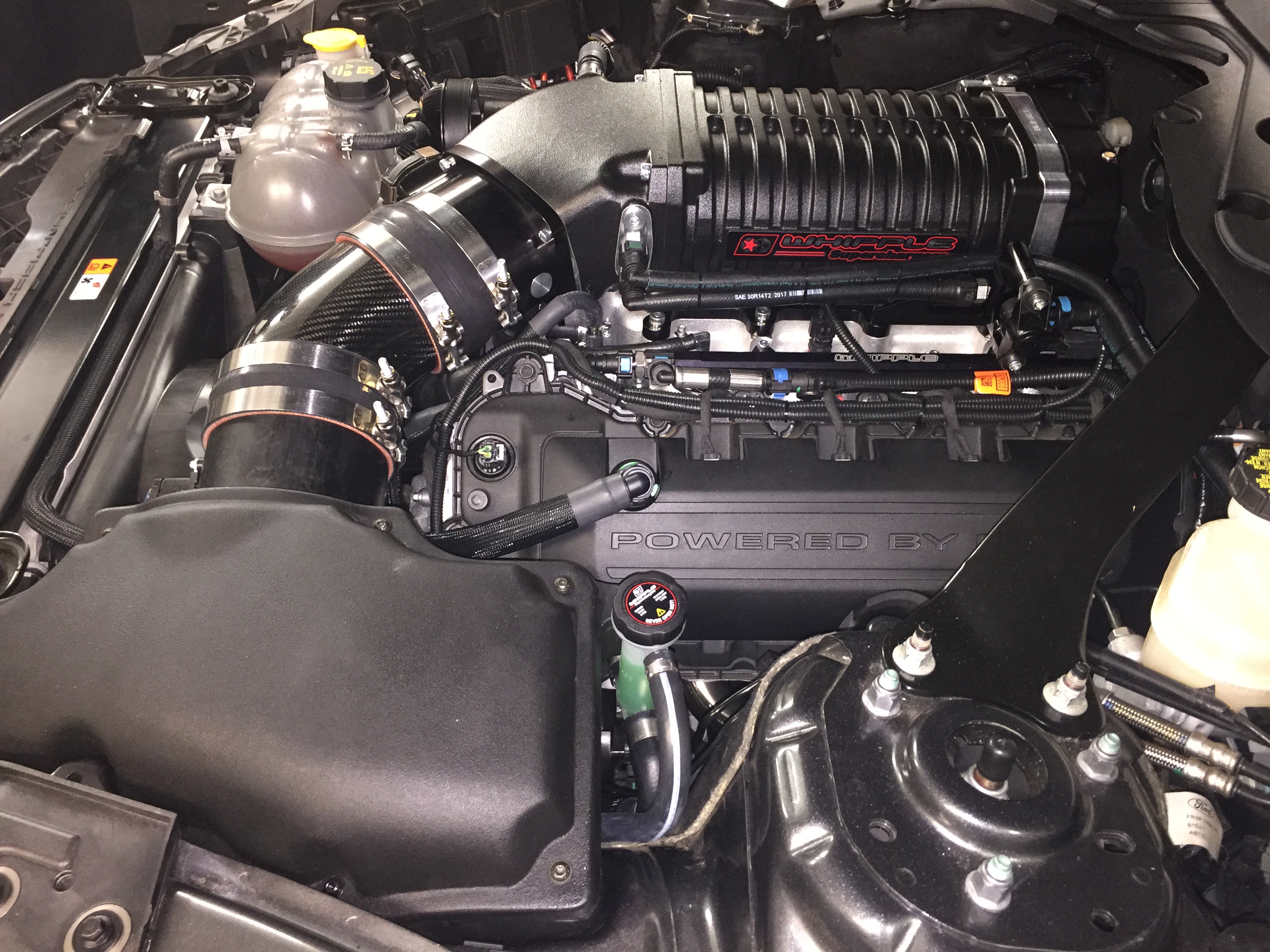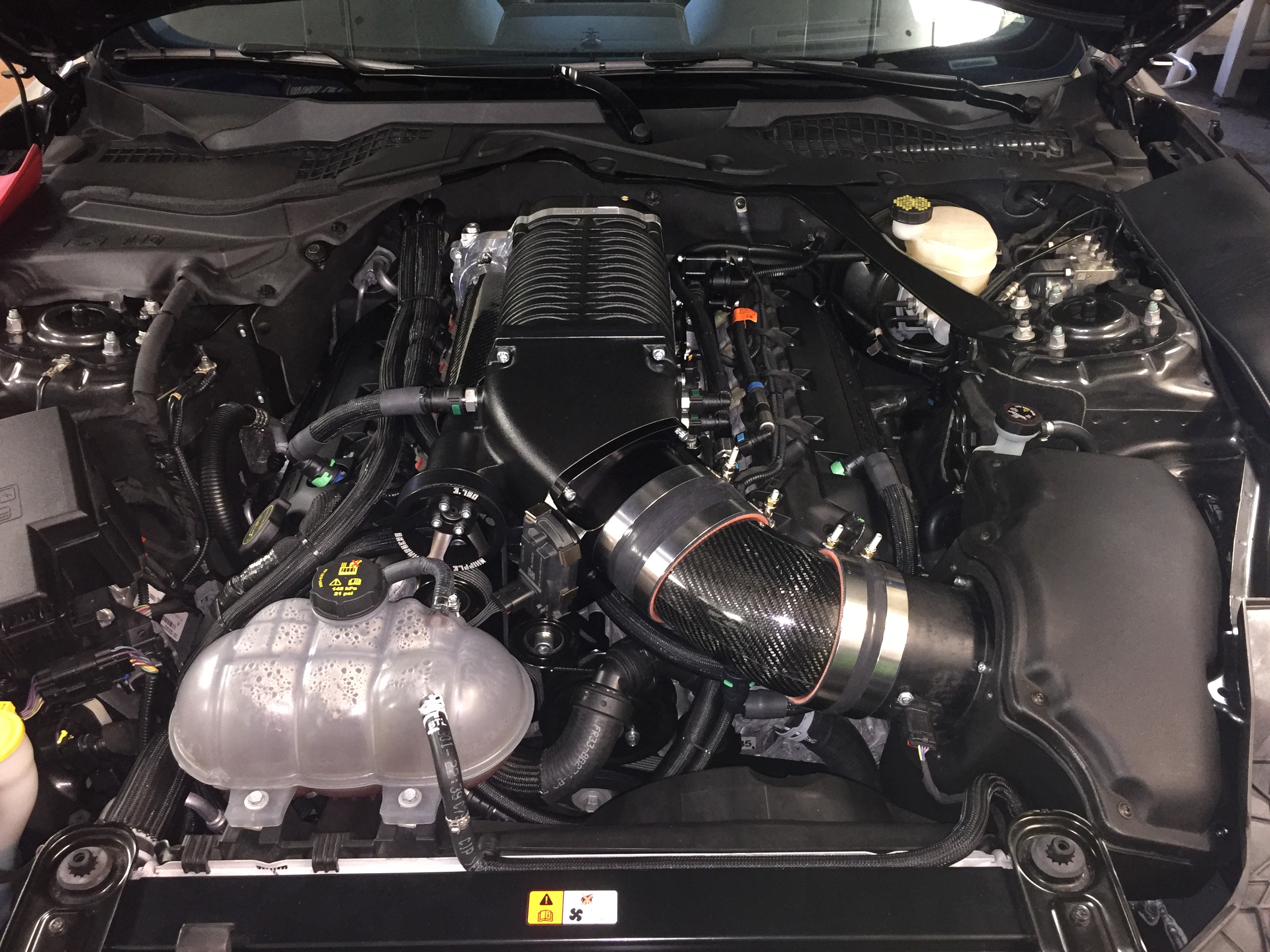 The installation of this kit on the GT350 was no simple task. The motor mounts are a very tight fit and lead to a time consuming process. We also re-routed a bunch of the hoses and harness's to clean up the engine bay as well as removing a couple kinks. Overall though the Blower looks absolutely awesome under the hood and stay tuned for dyno numbers!
Next up was Michael's 1999 Lightning in for some JDM love. We replaced the coil packs, spark plugs, intercooler pump, fuel filter, new idler pulleys a new belt and new / re-routed vacuum lines. We also cleaned up the throttle body and air intake as well as all the sensors. Now she is running smoother and quicker than ever.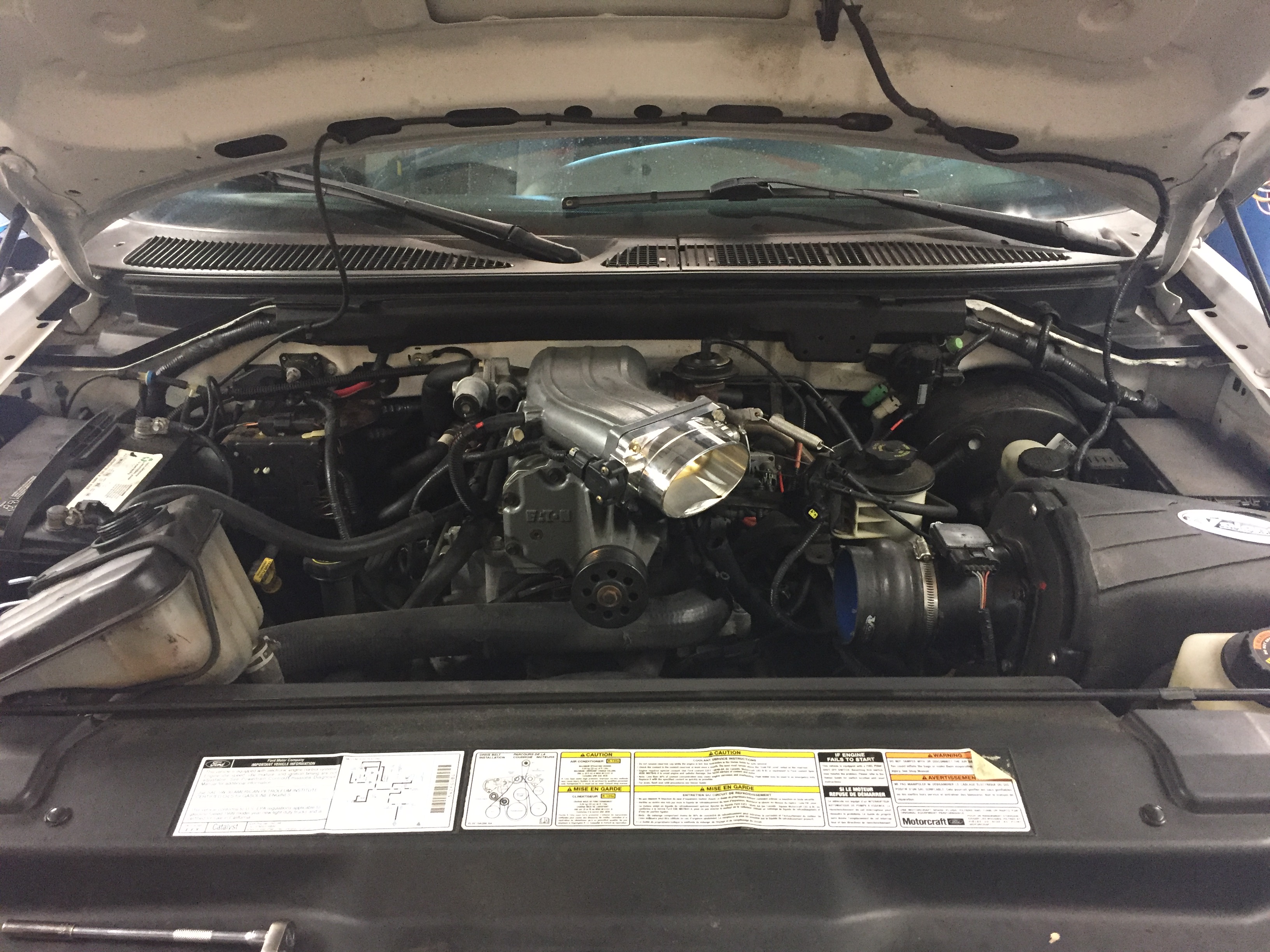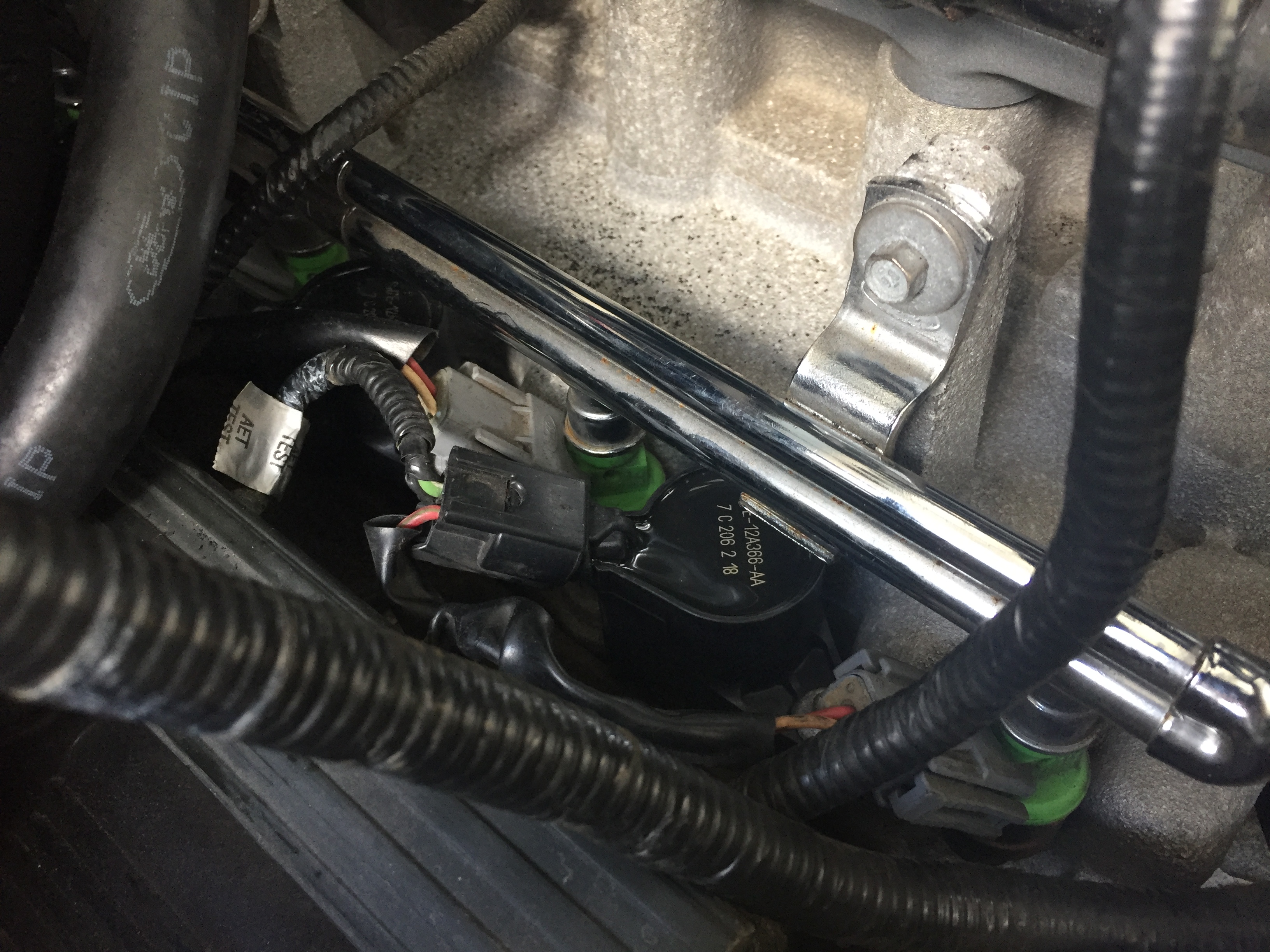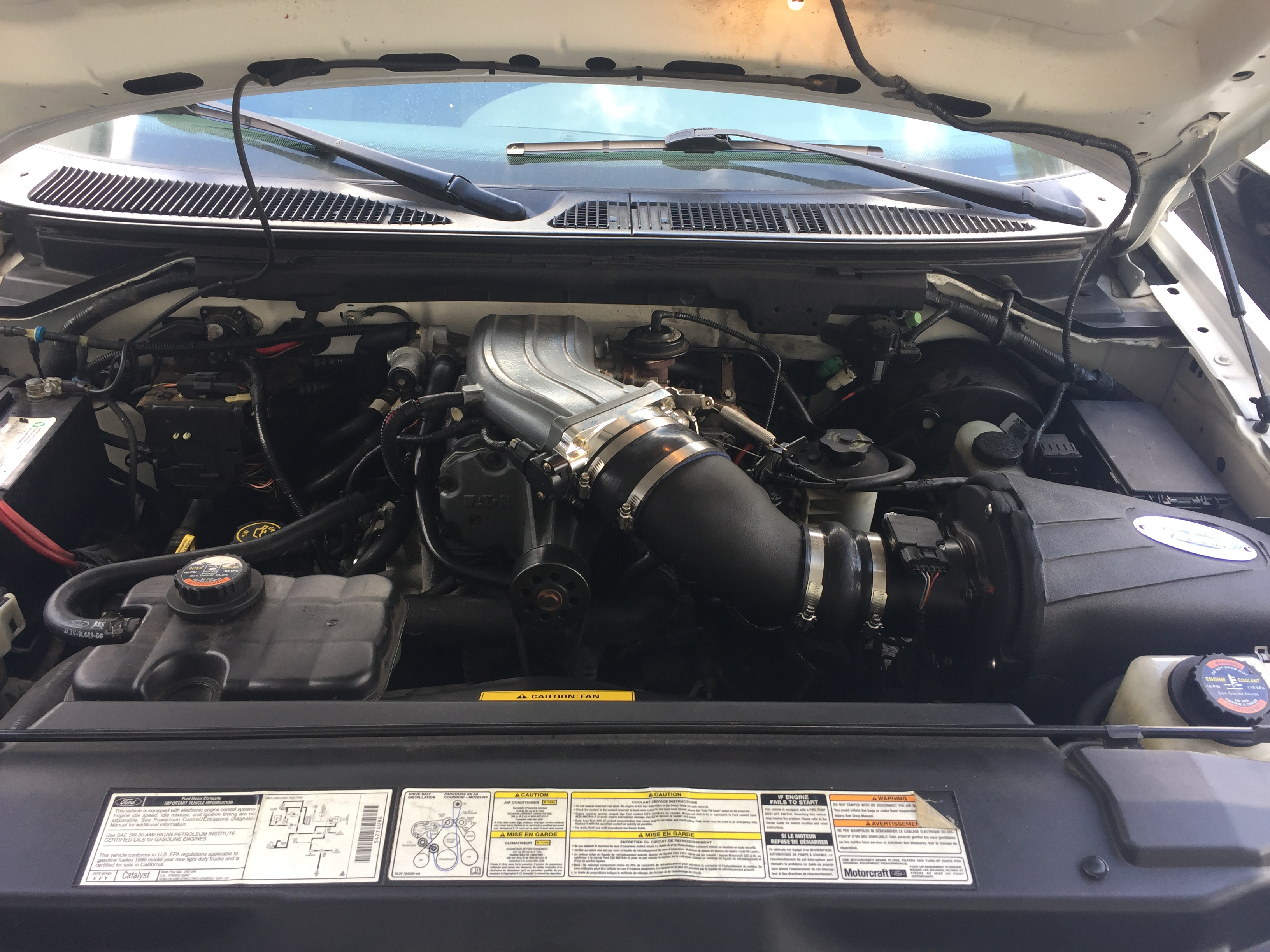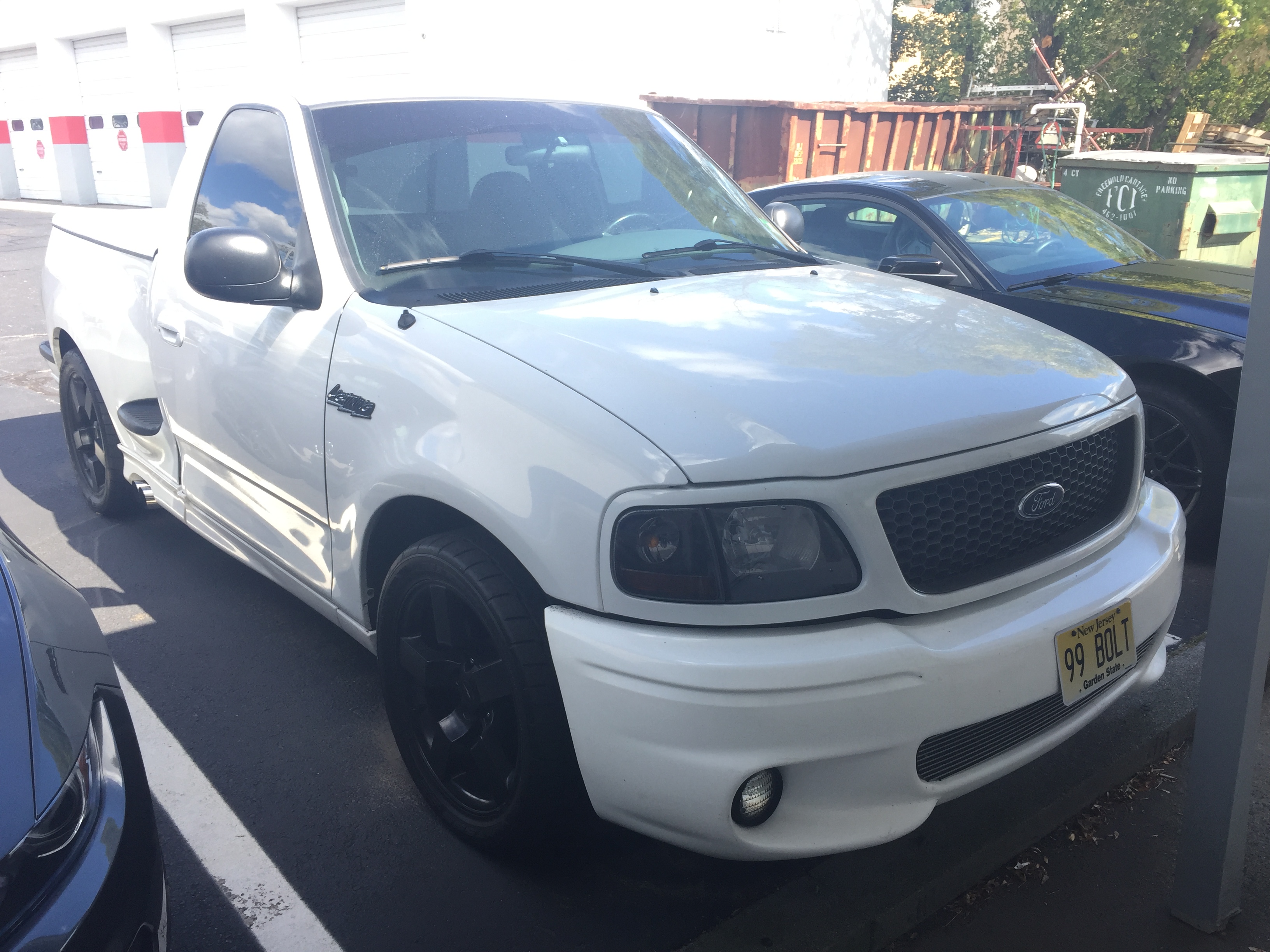 Next up we had Manny bring his 2013 Mustang GT in for a Roush Phase 2 Supercharger kit!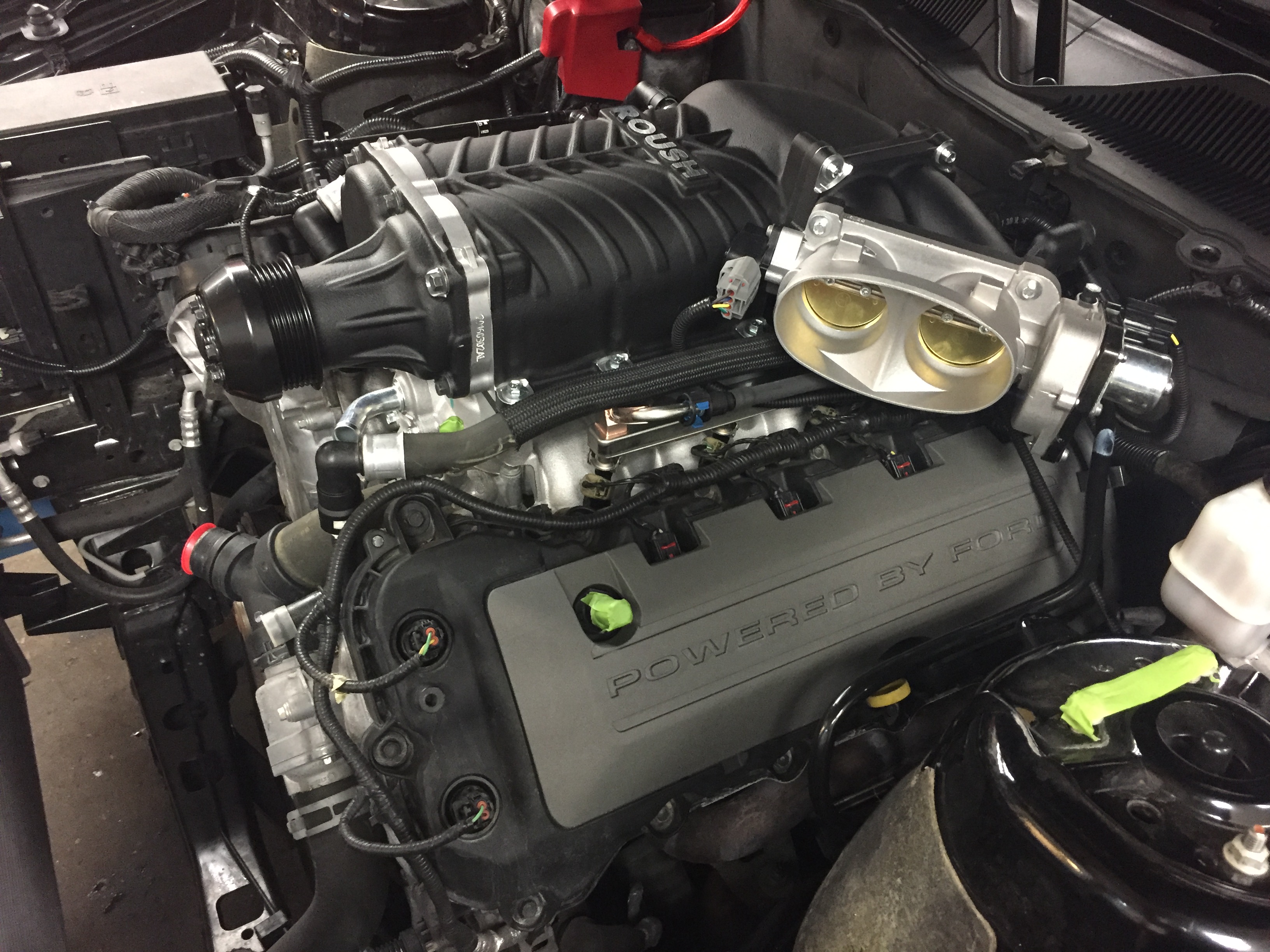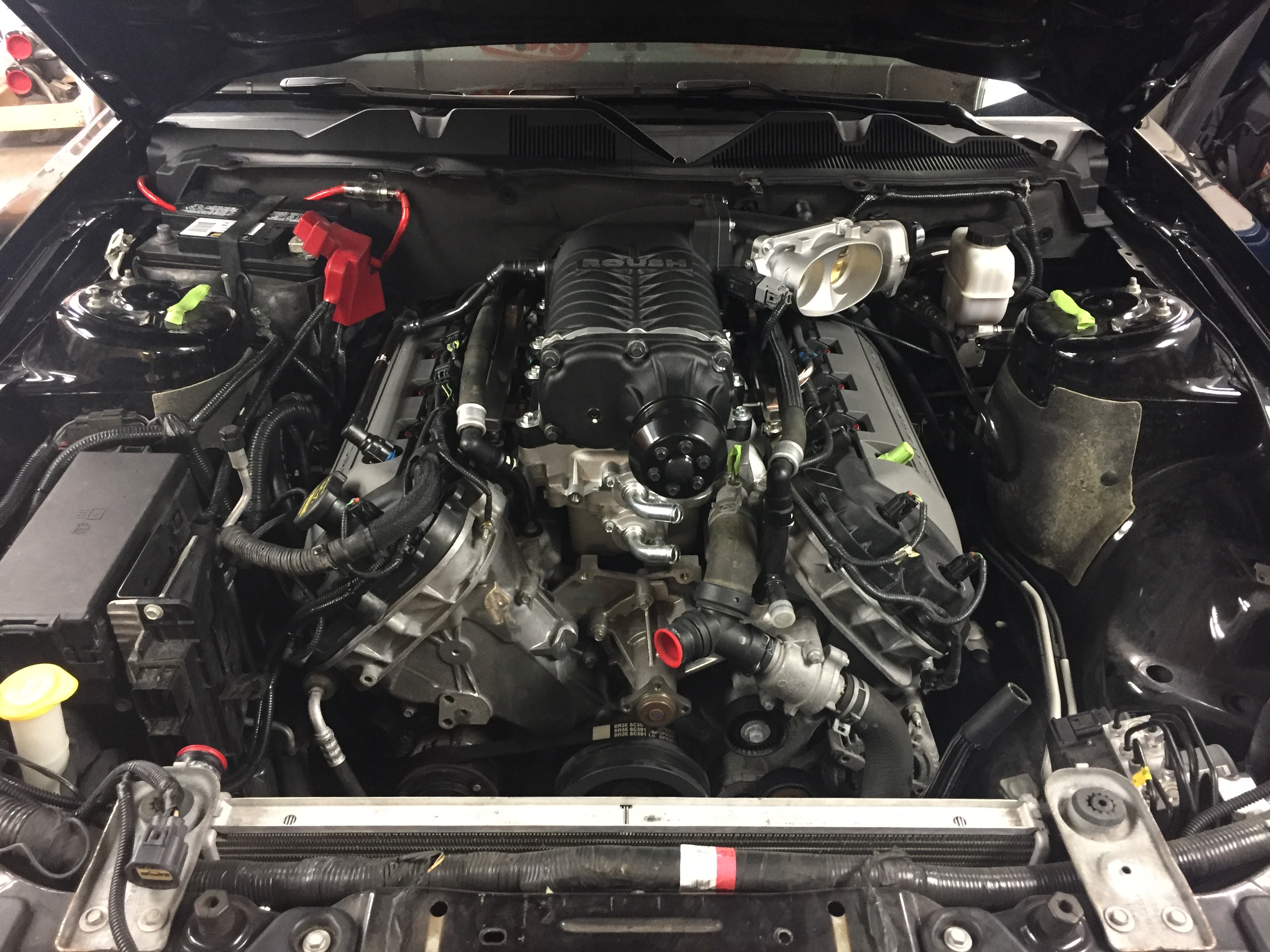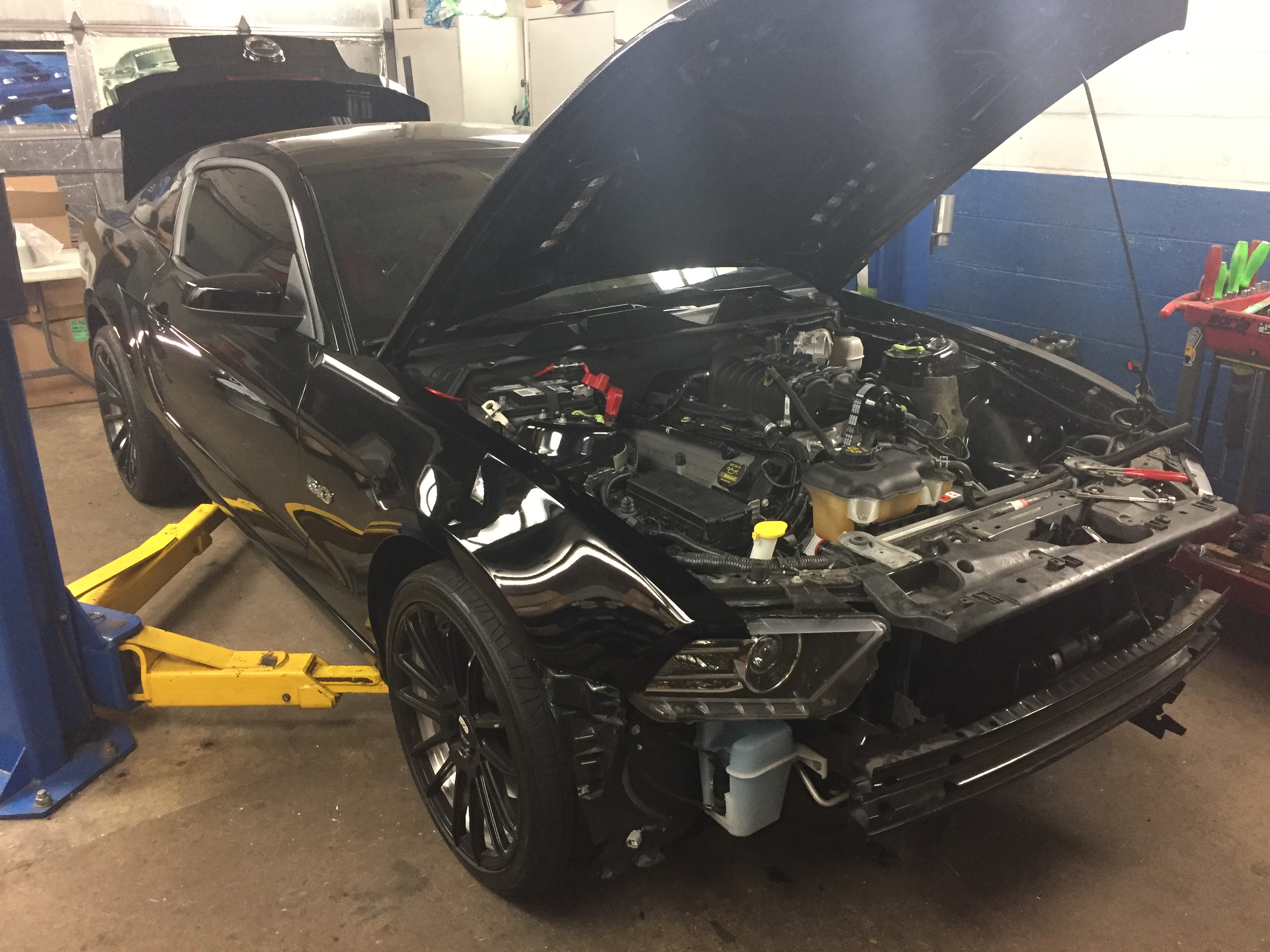 We also had our friend Saum come back this week for his Race tune. We built his motor this summer and after its break in period he was ready to bring her back for her final number race tune. While still fitted with the stock supercharger she put down 874 RWHP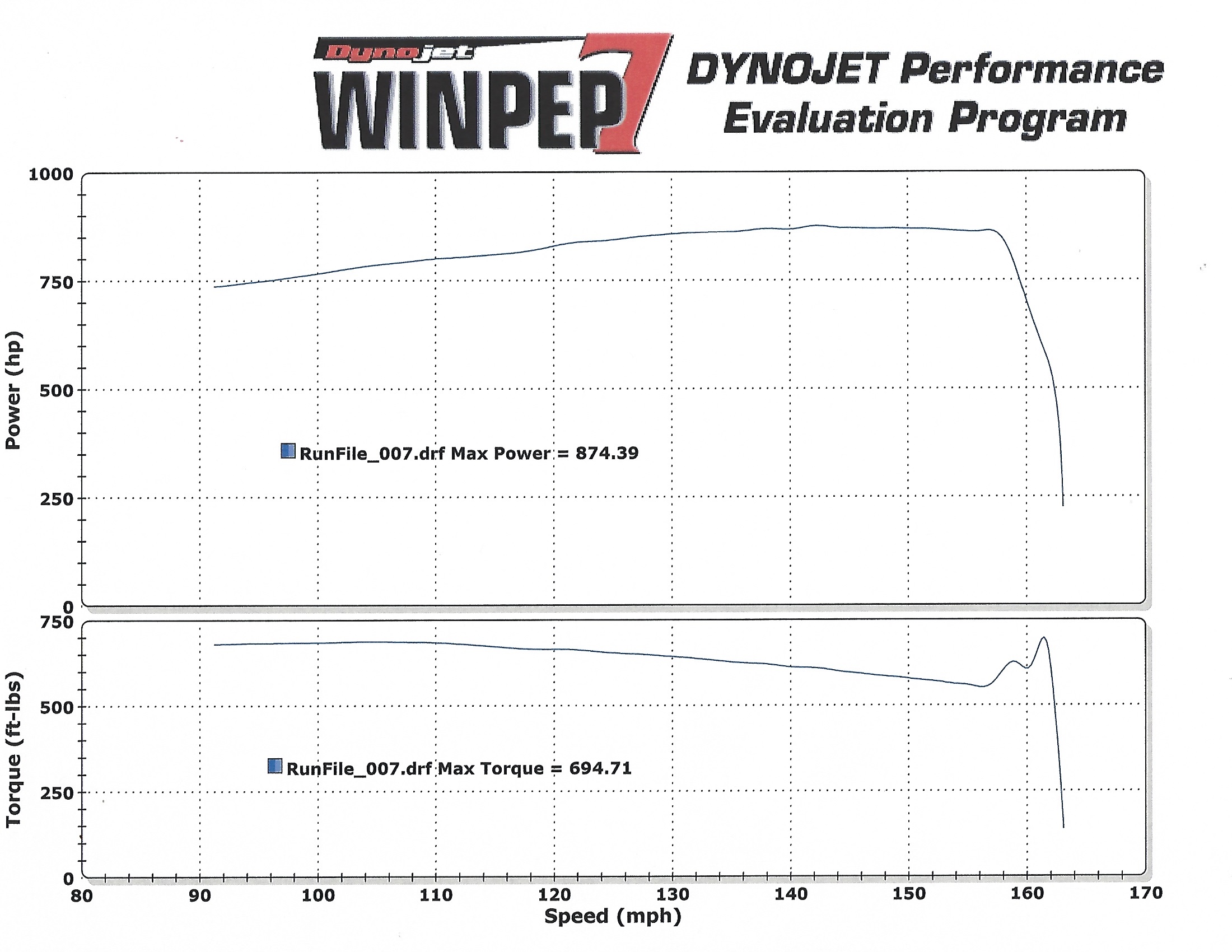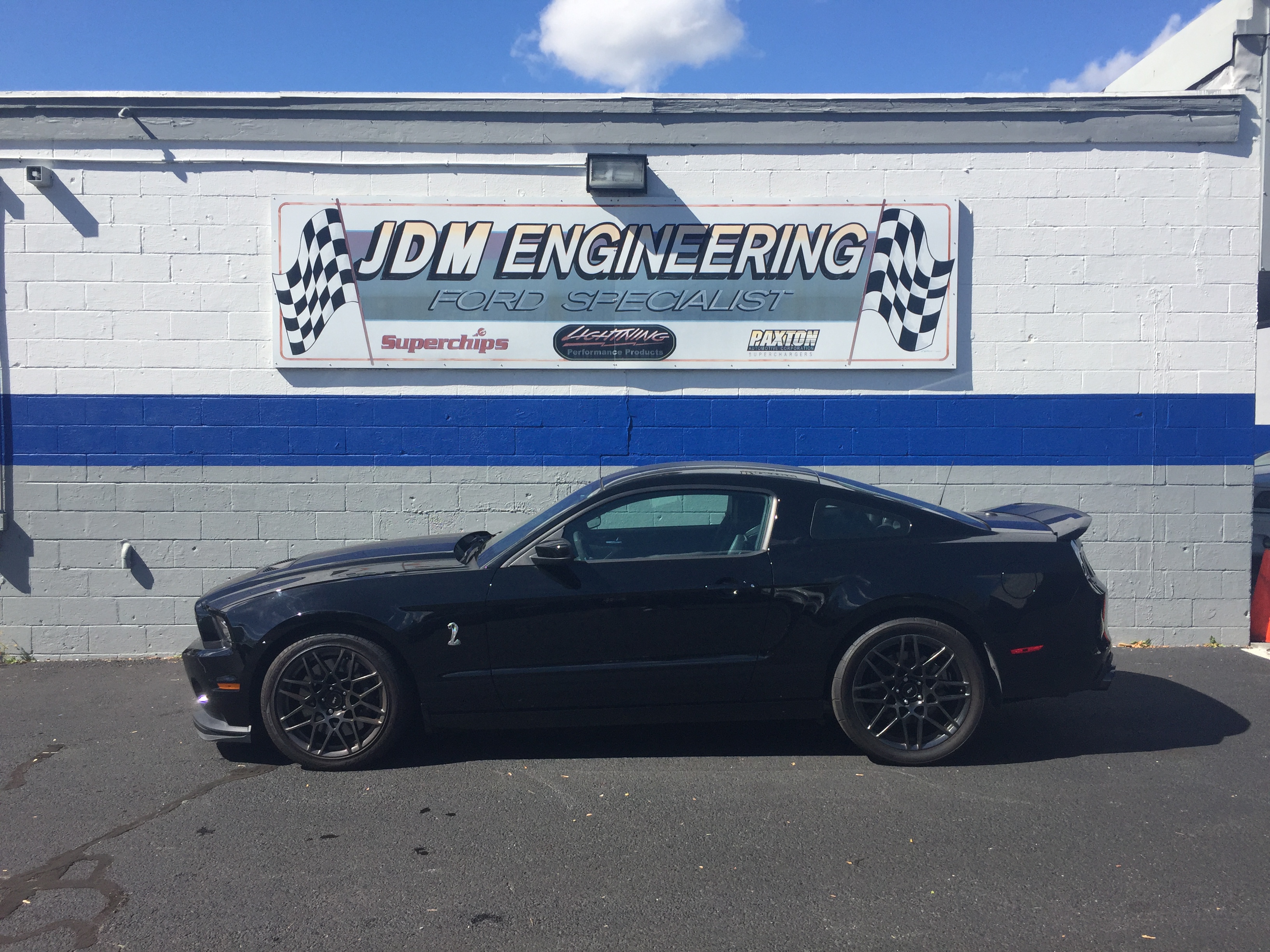 We also finished up on Rogers 2011 GT500 suspension issues. We had to drop all the rear suspension components, re-adjust the lengths and mounting positions and torque back to proper spec. Now she rides smooth and noise free.
Scott also brought his 2014 GT500 back to us for a high flow H-pipe to give him that deep sounding rumble! Once he stopped by and finished up we had 3 GT500's here at once all with Super Stock cams so we had to snap a few pictures and a video!