We started off the week by wrapping up our friend Vinny's super clean and custom Lightning.
We installed a new AC Compressor and pulley, powder-coated alternator, tensioner arm, idler pulleys, belt and a dyno tune. His truck made 620RWHP and looks damn good while doing it!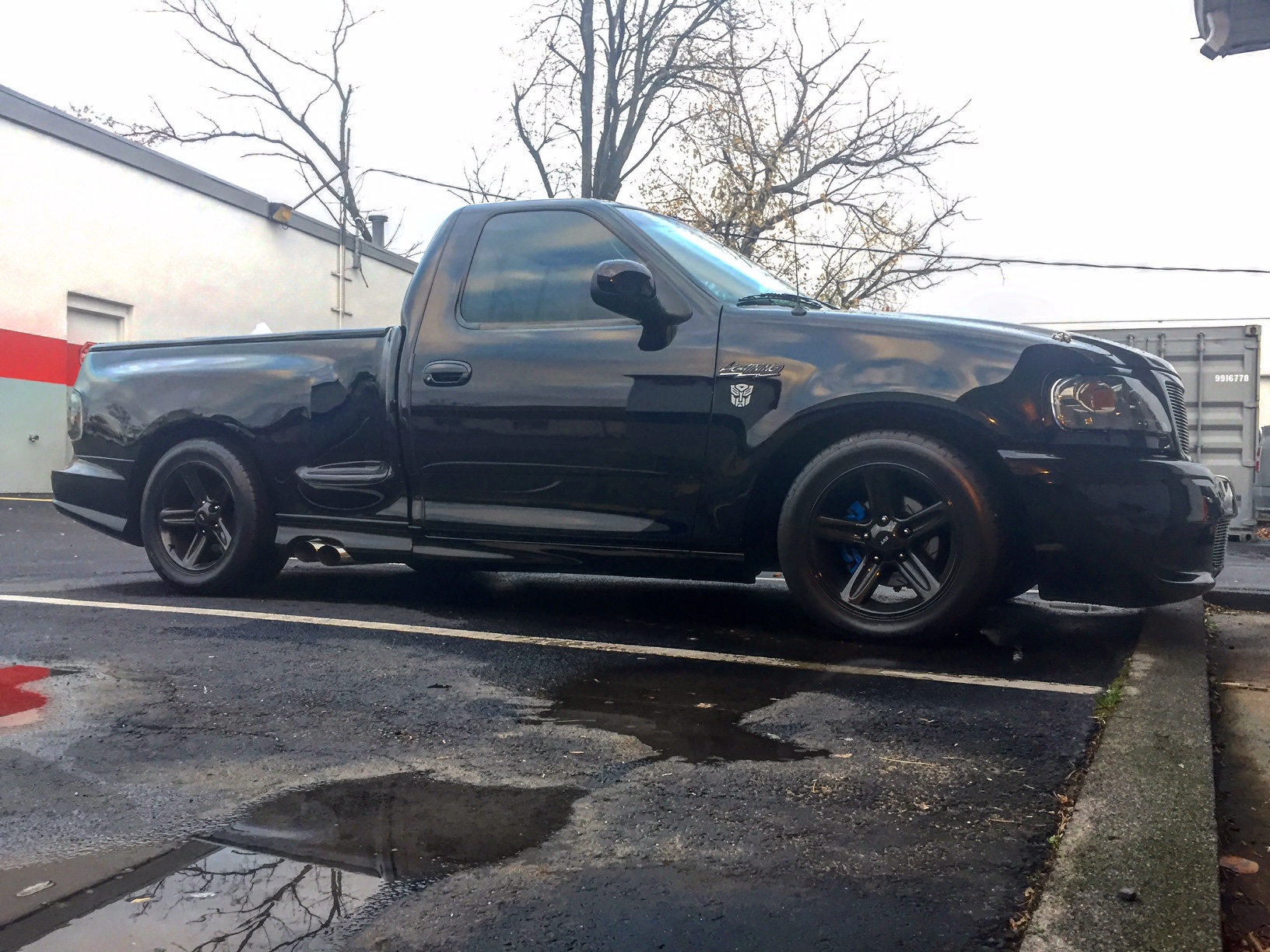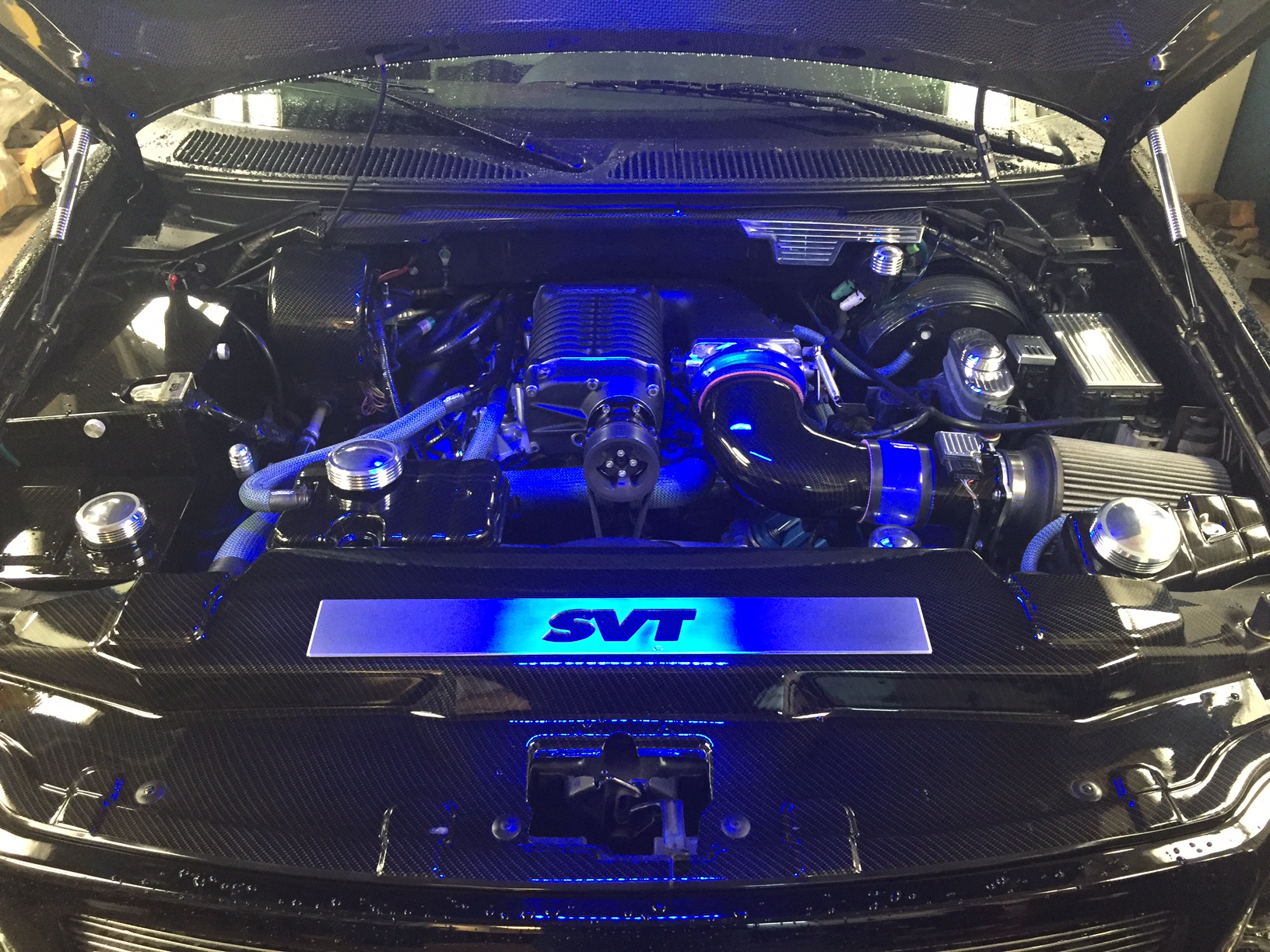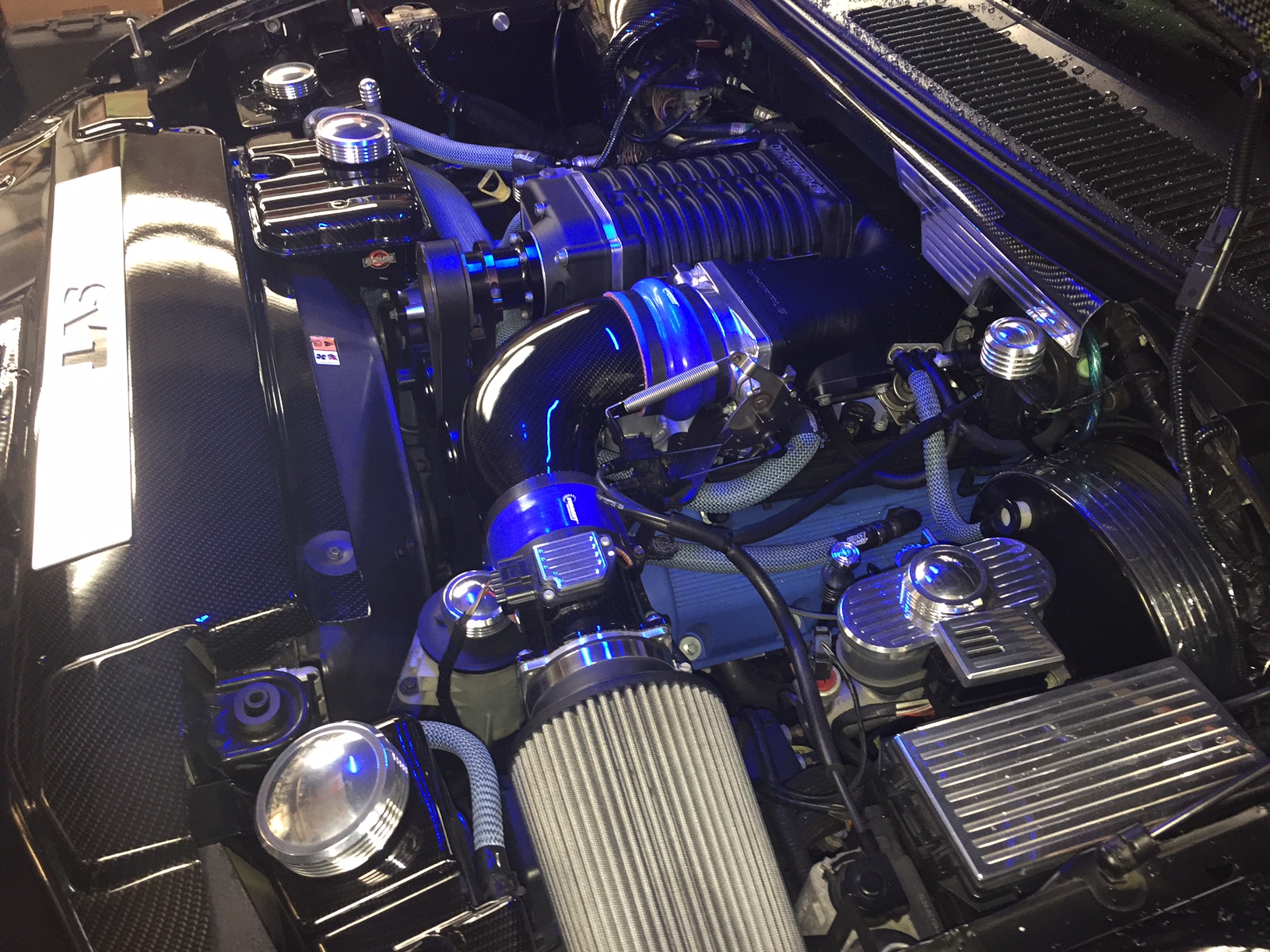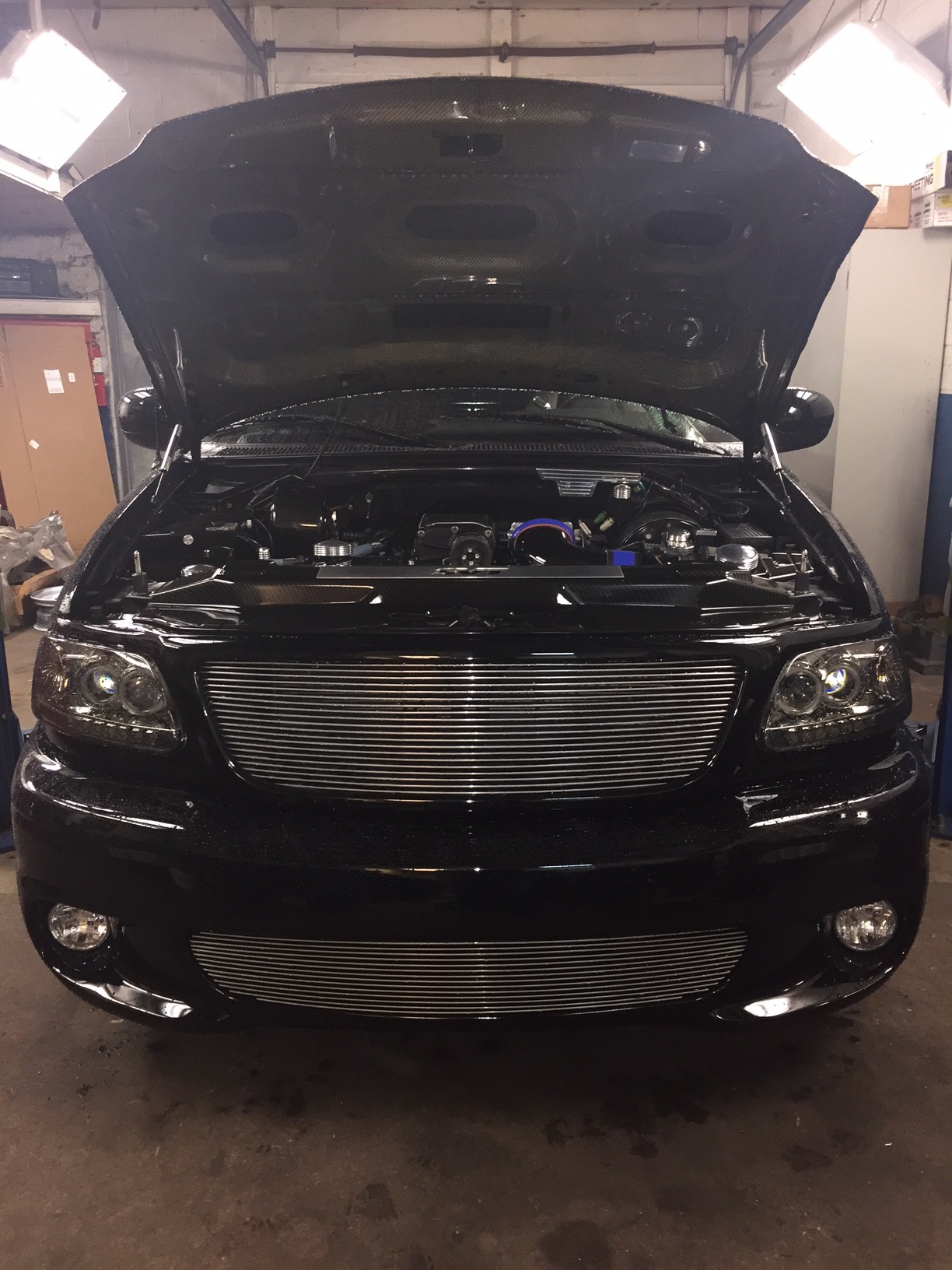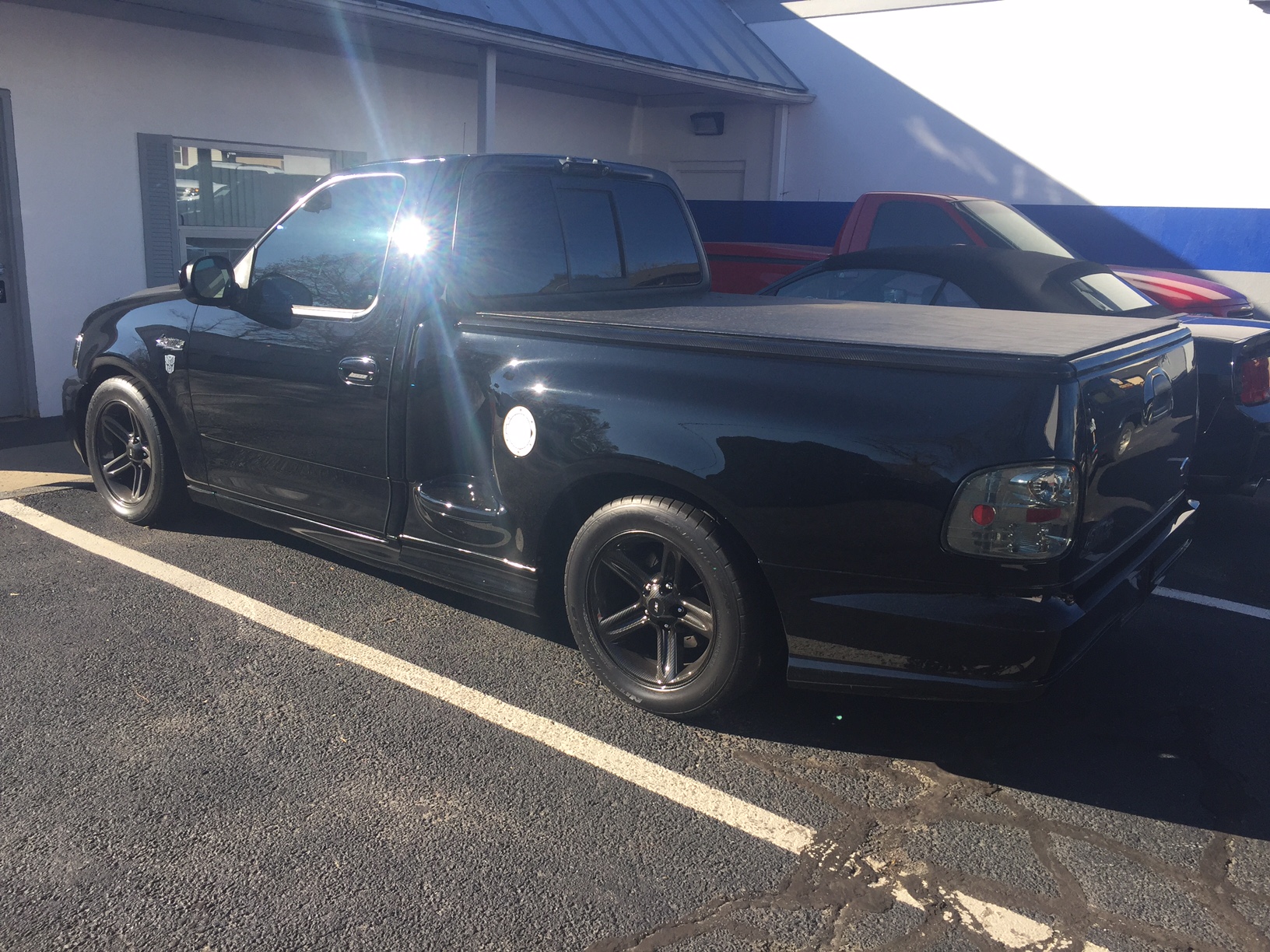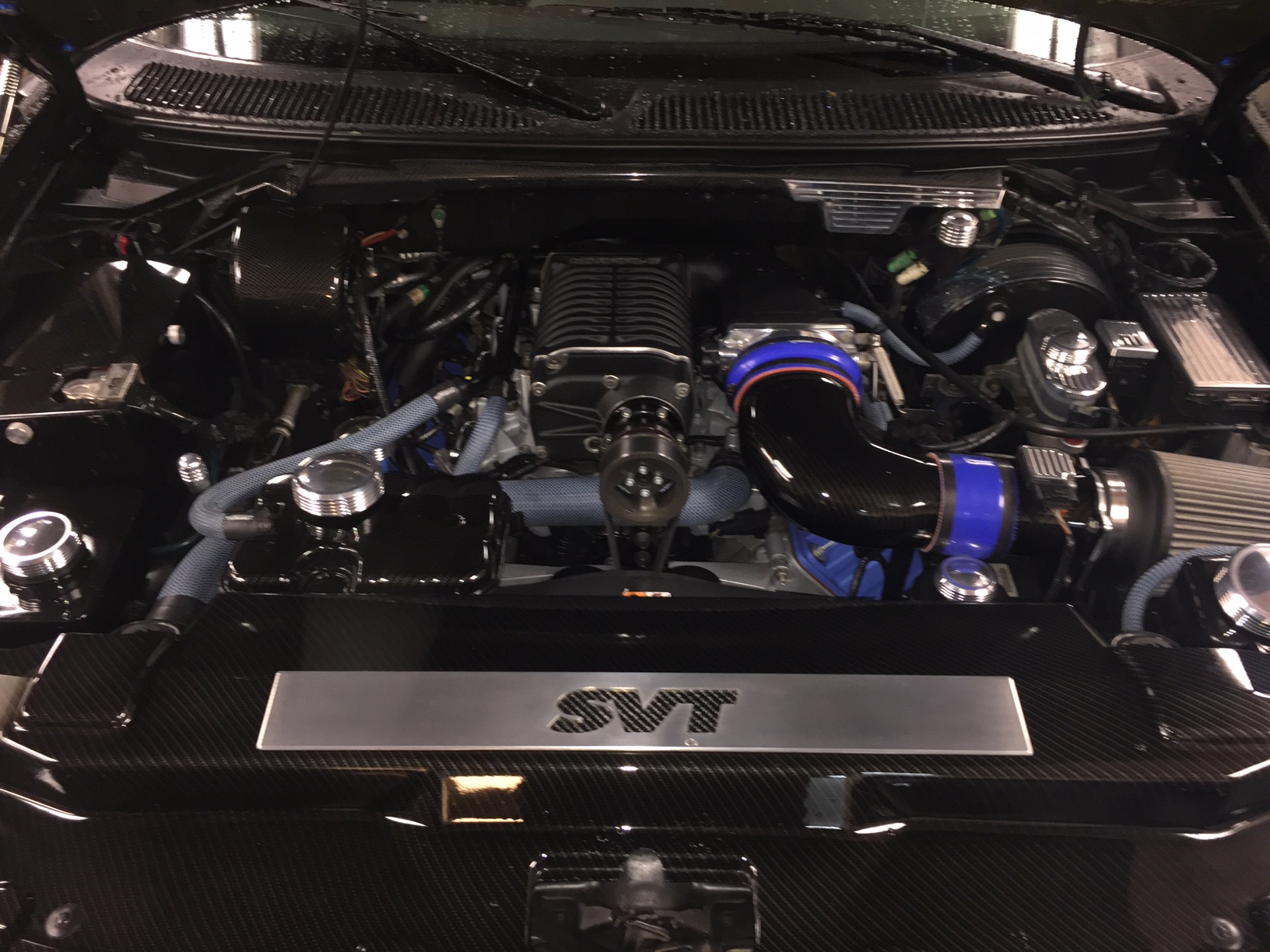 Next up we installed a set of Kooks Longtube headers and high flow catted mid pipes on Jose's S550 that we just did suspension work to the previous week! He left here lower, louder, and happier!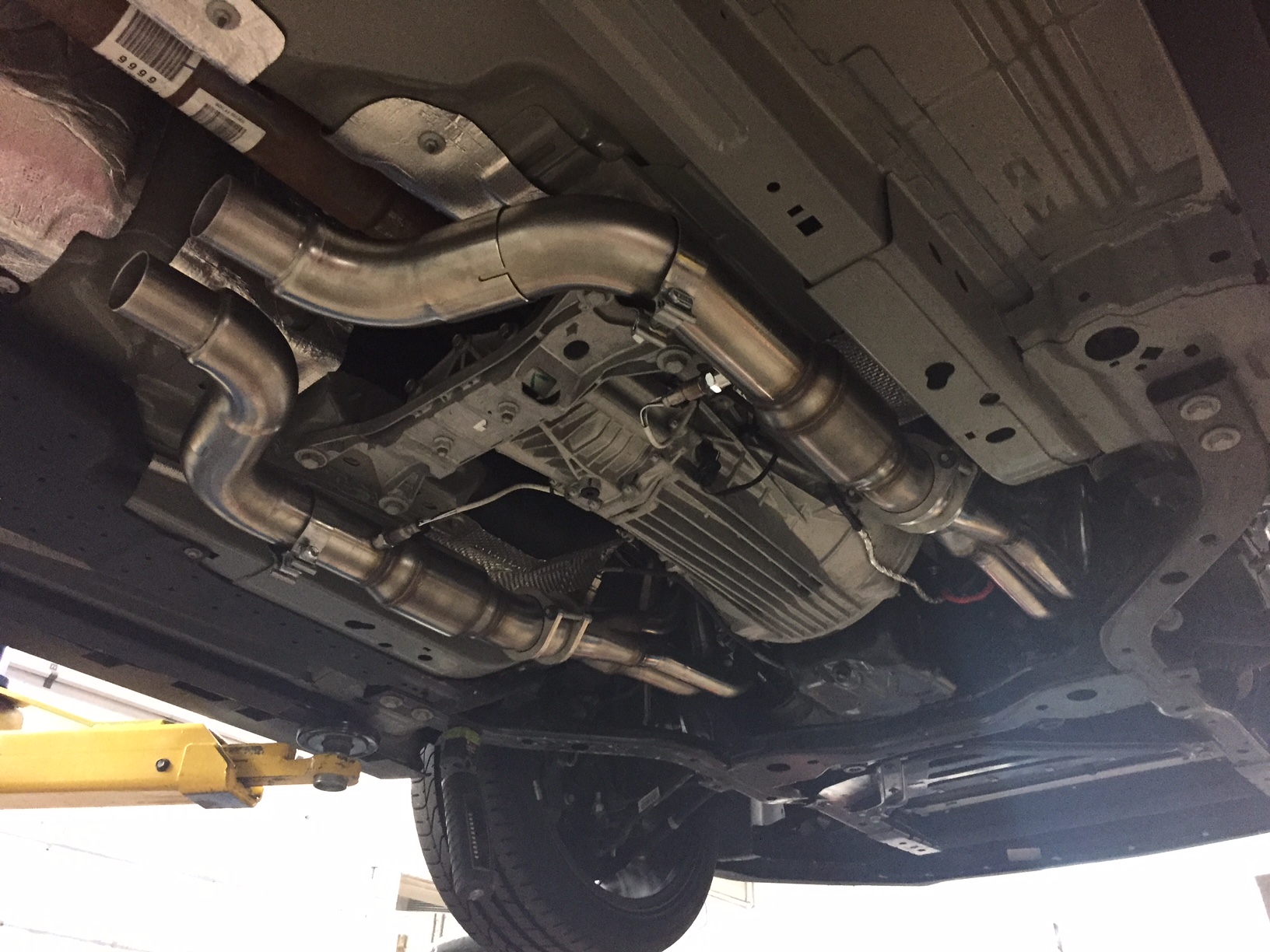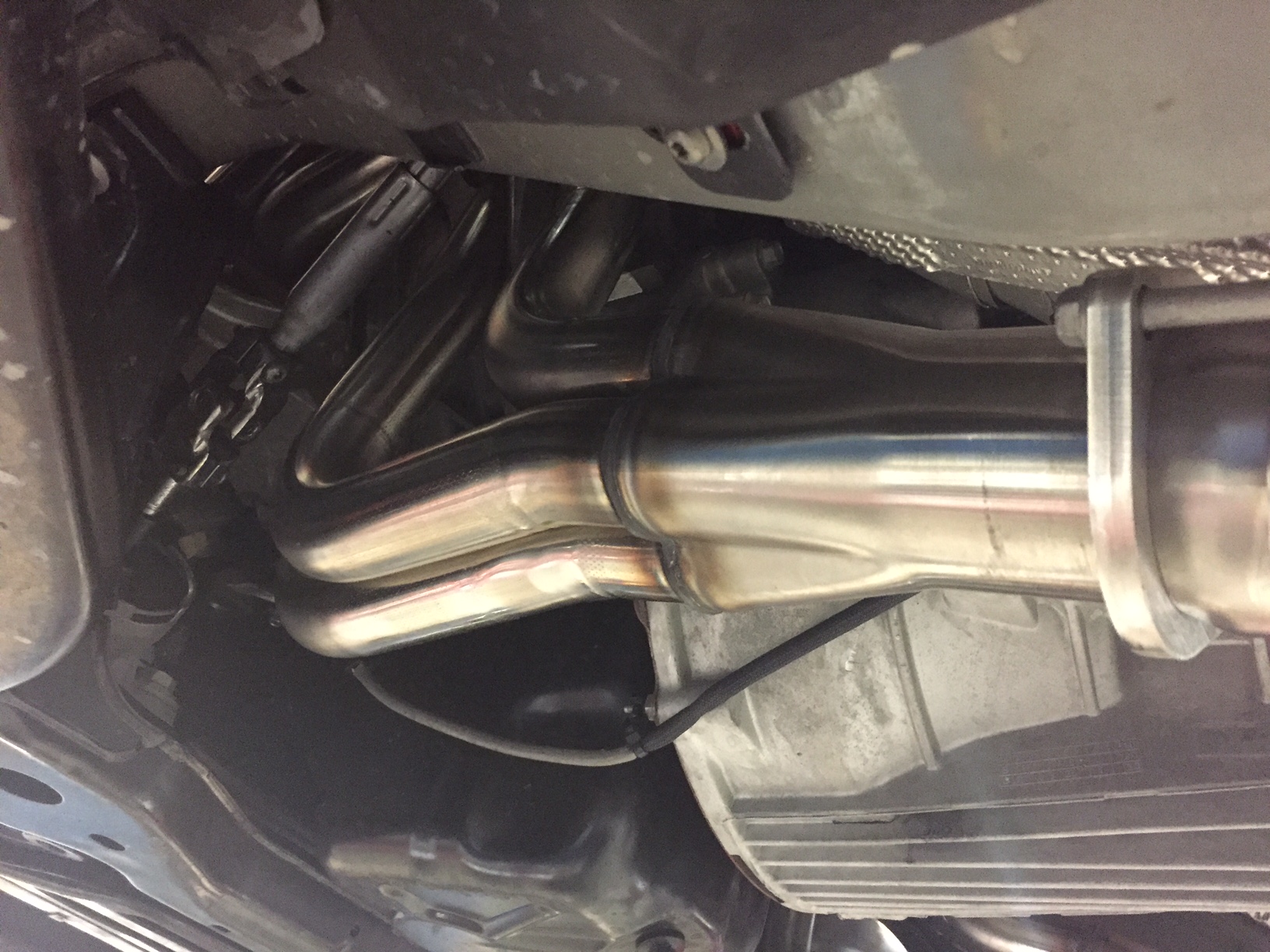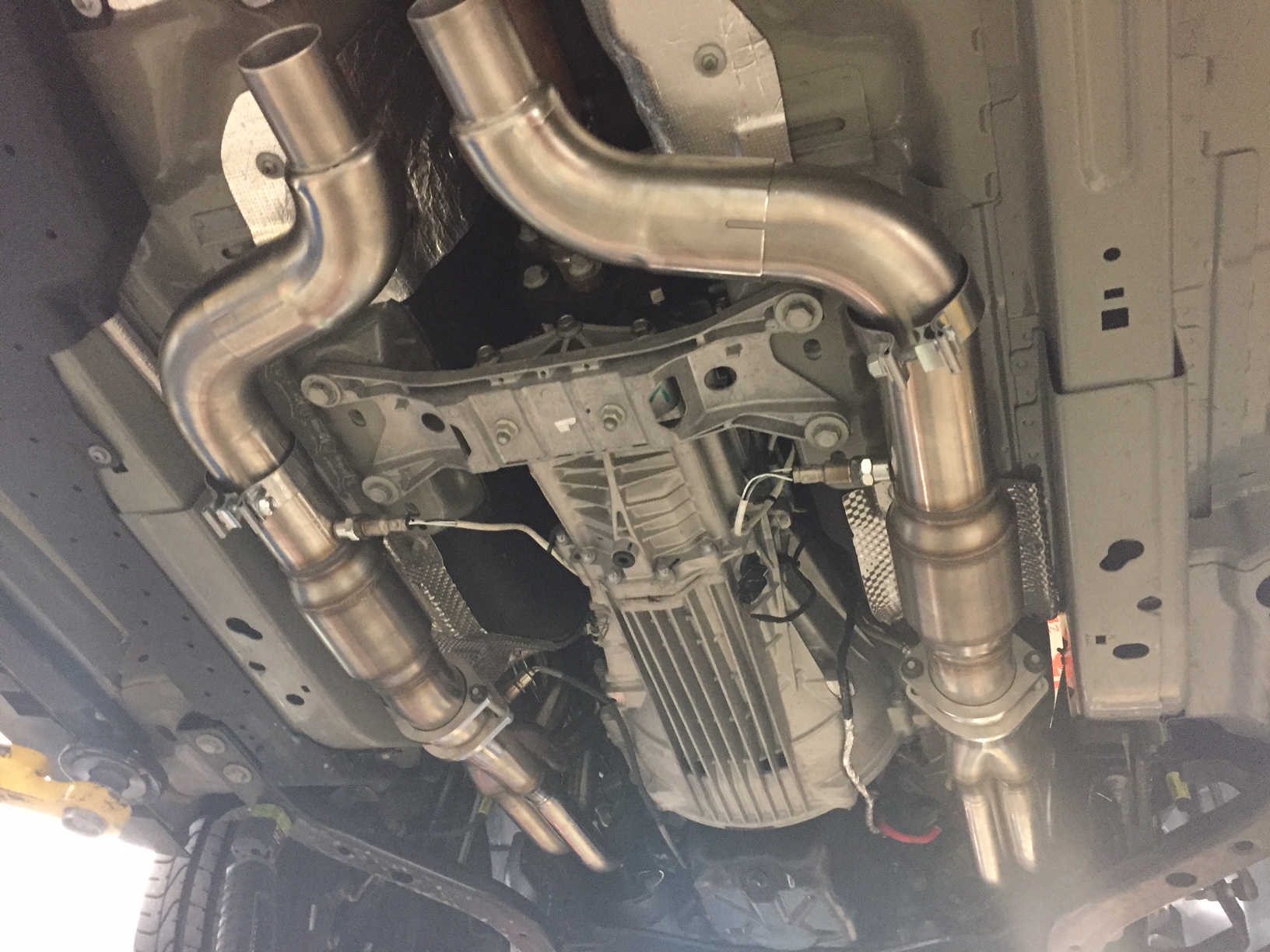 Next up we did some upgrades to Briley's 02 Lightning. He just recently purchased the truck so he brought it by for us to look over it, fix the cold air intake, replace the spark plugs, install a 4lb lower crank pulley, new belt and fix the loose starter bolts.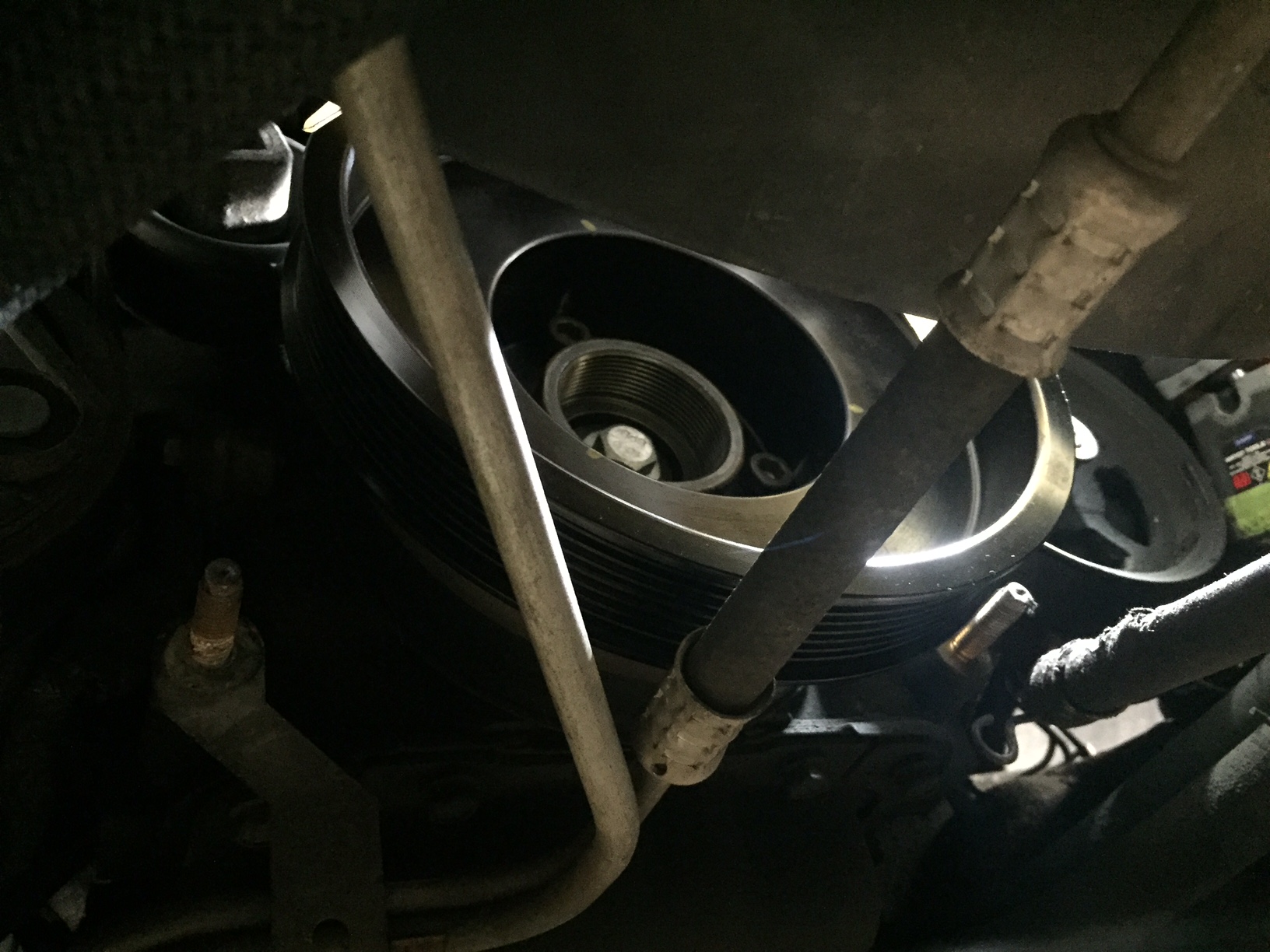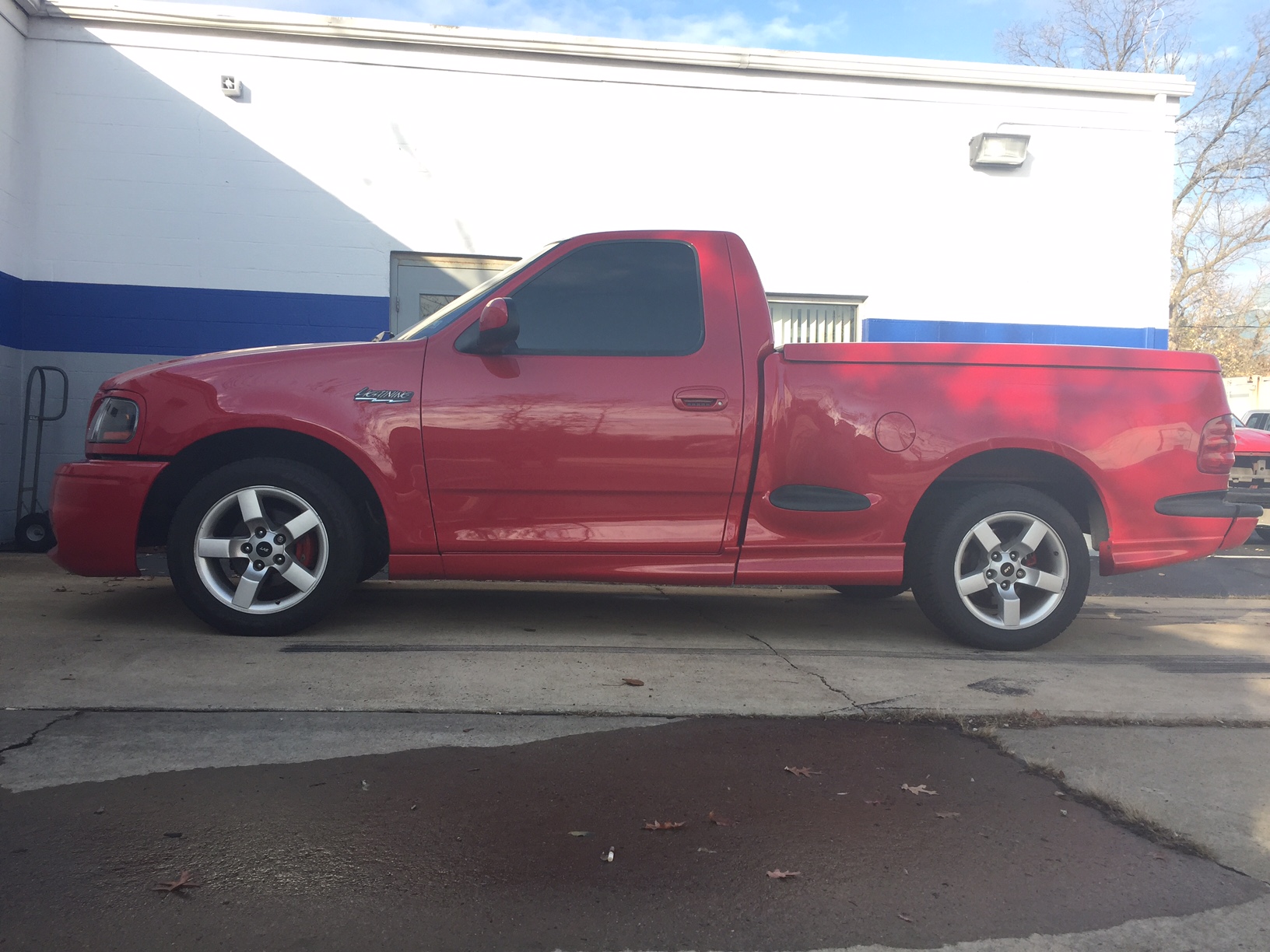 We also got a visit from Rich and his bolt on 3V GT Mustang. Rich was having a problem passing inspection due to the cat monitors being turned off in the tune even though he had high flow cats. So we hooked him up with a new custom tune as well as fixed his cold air intake which was giving him a lean code.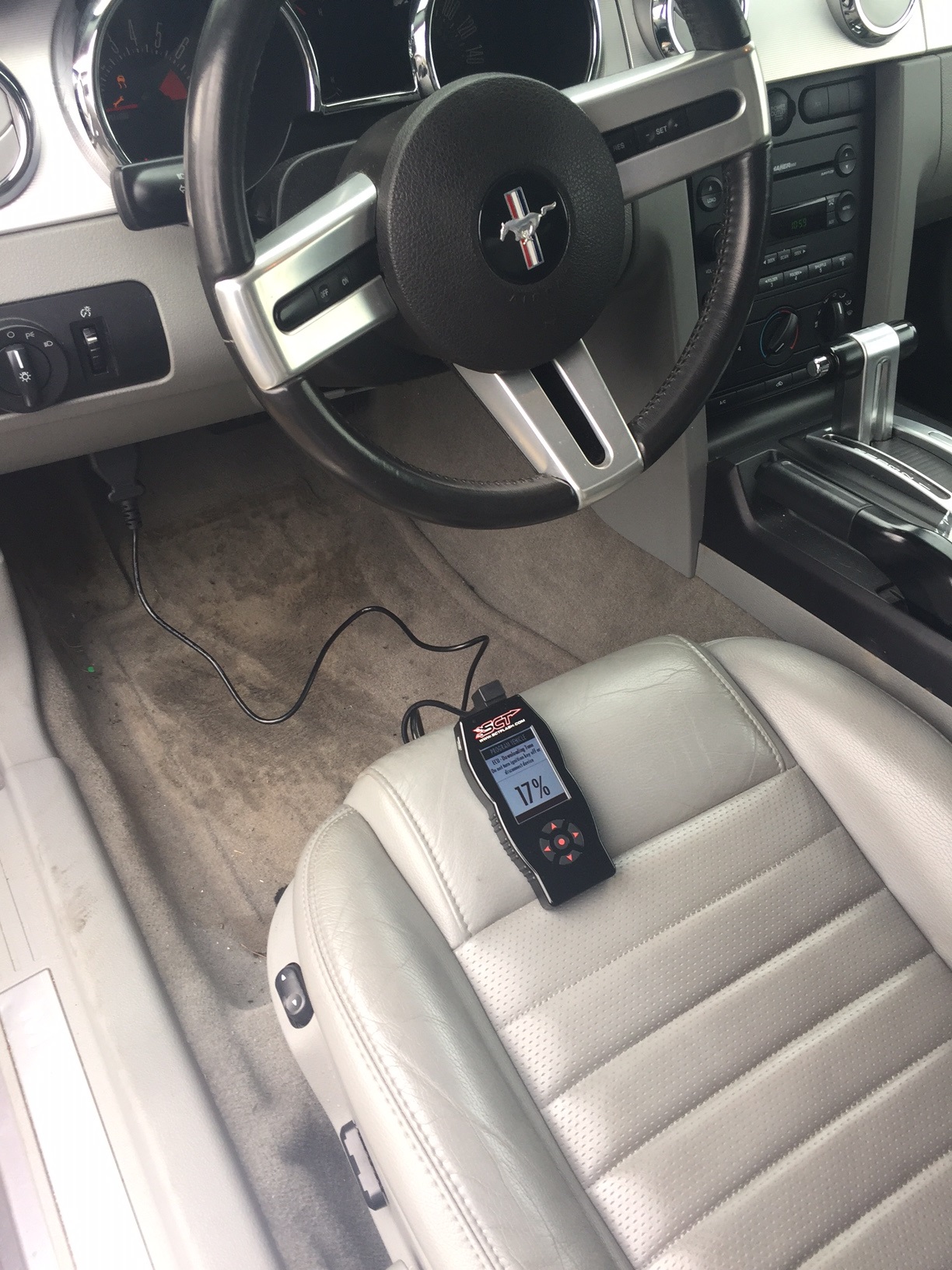 Next up was David with his super clean, super low mileage 95 Cobra! His Cobra is 100% stock and he wanted a little more noise out of it so we are hooking him up with a Magnaflow Competition Catback to open that baby up.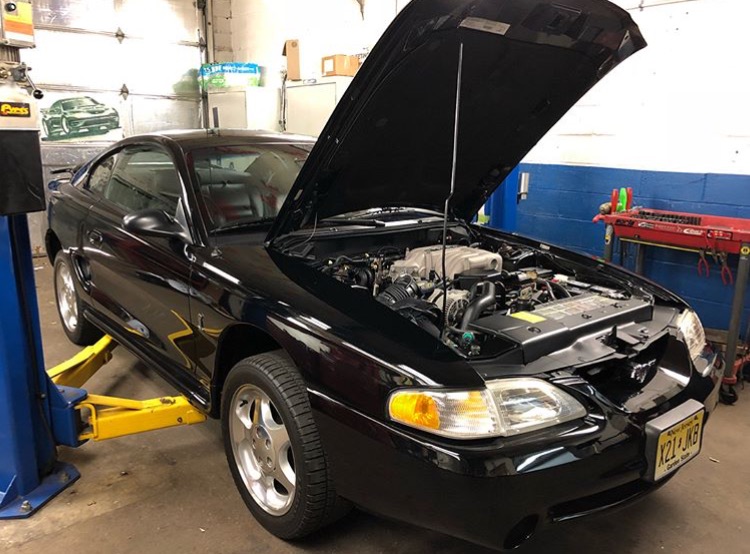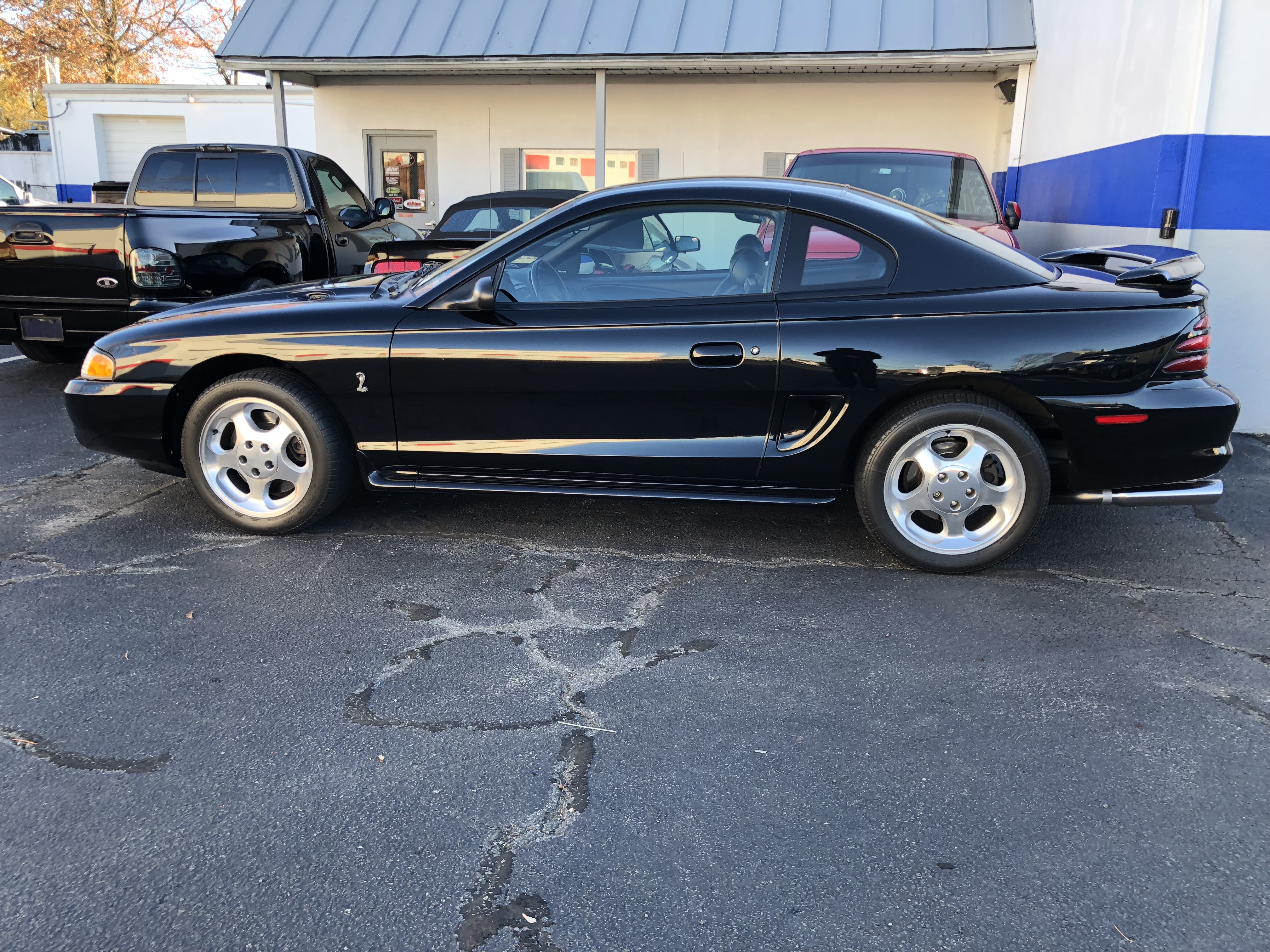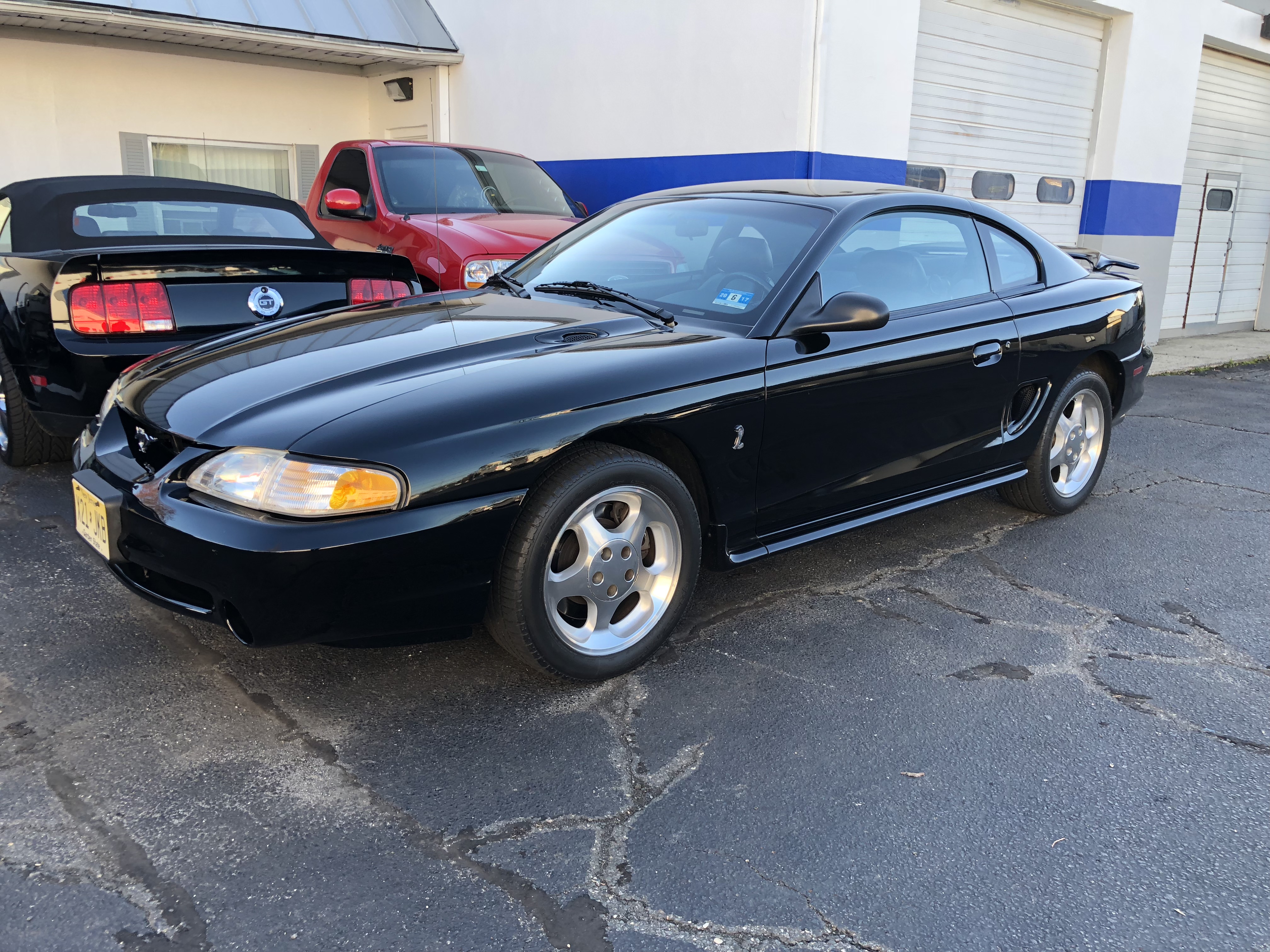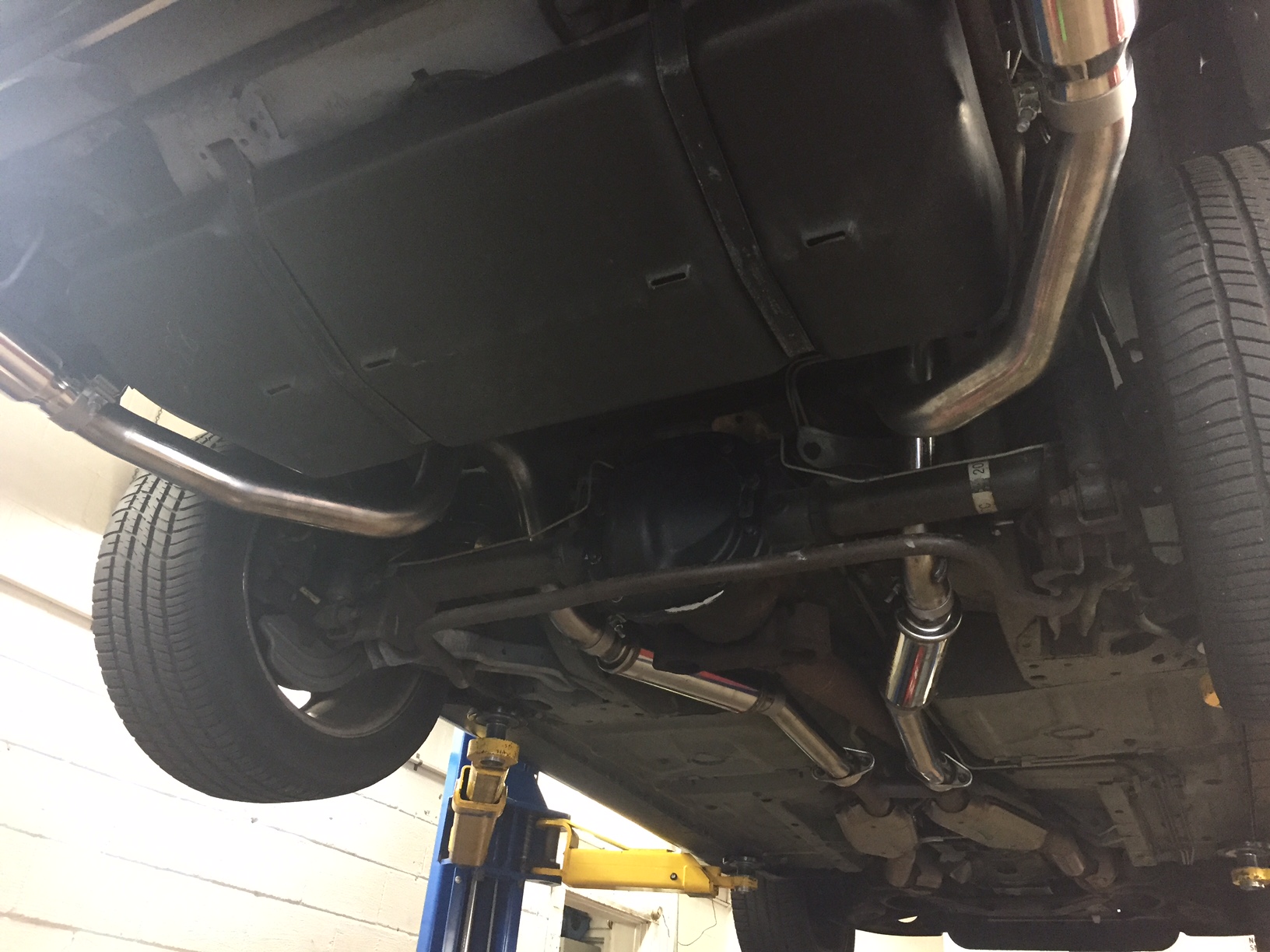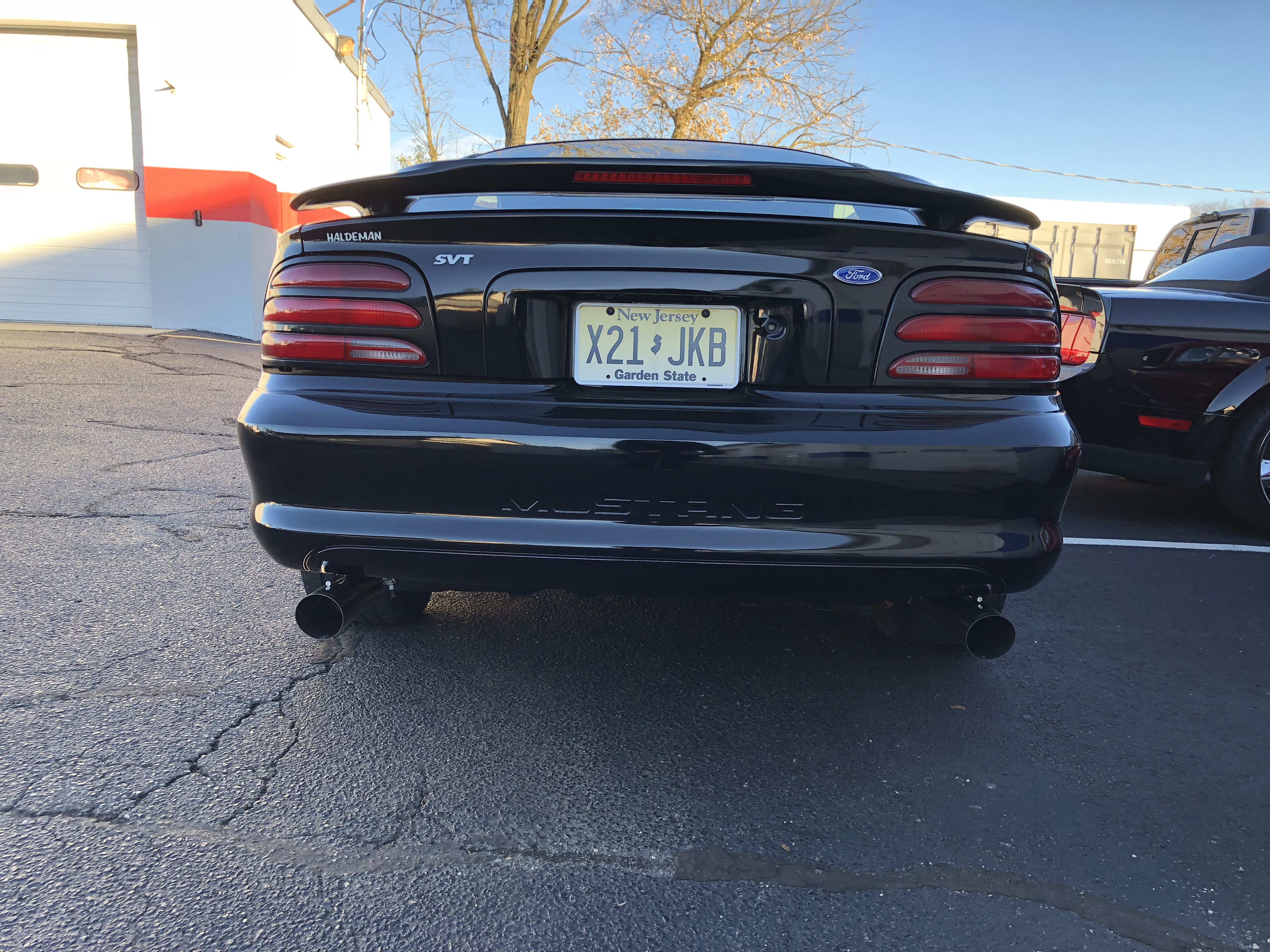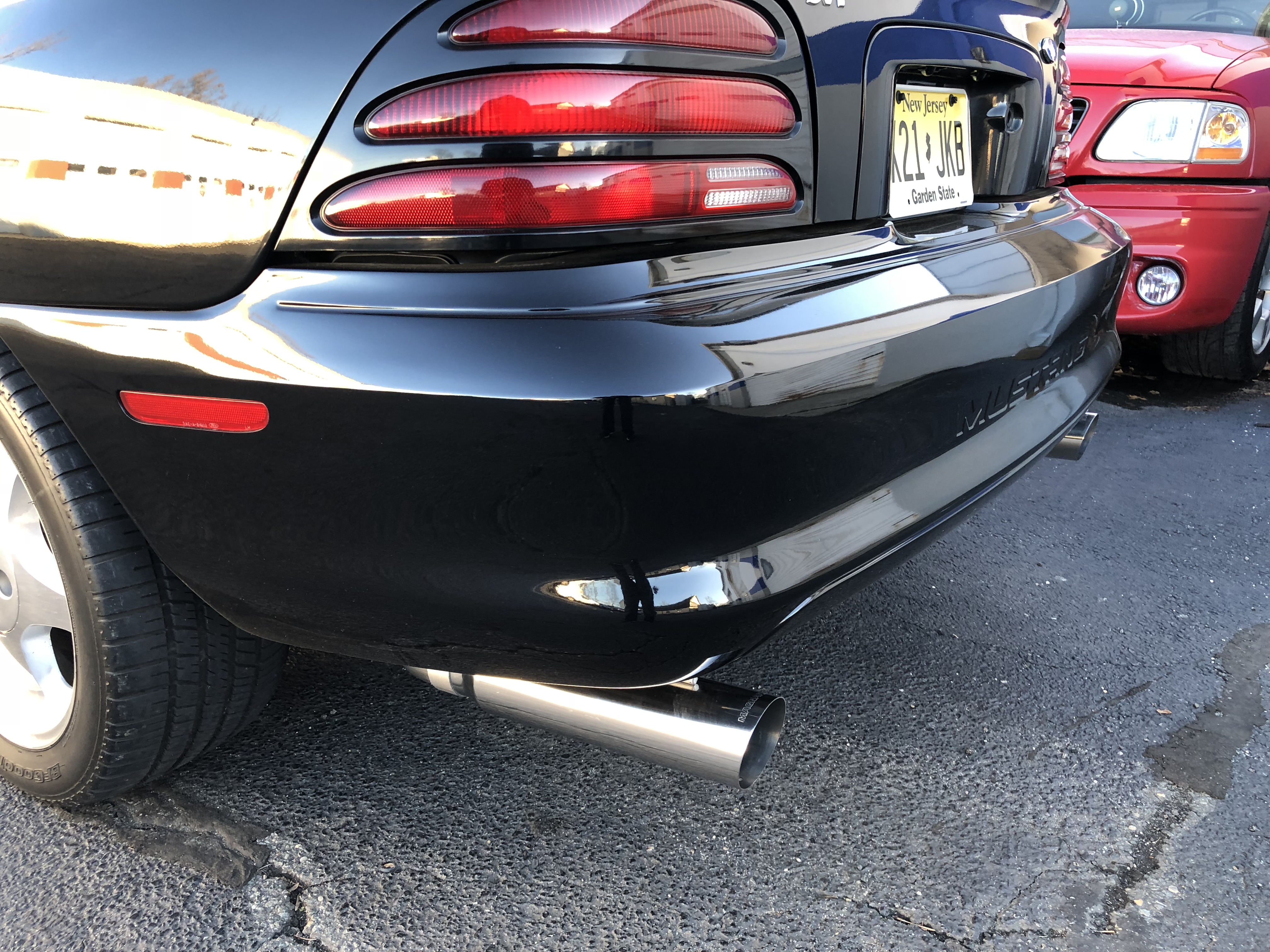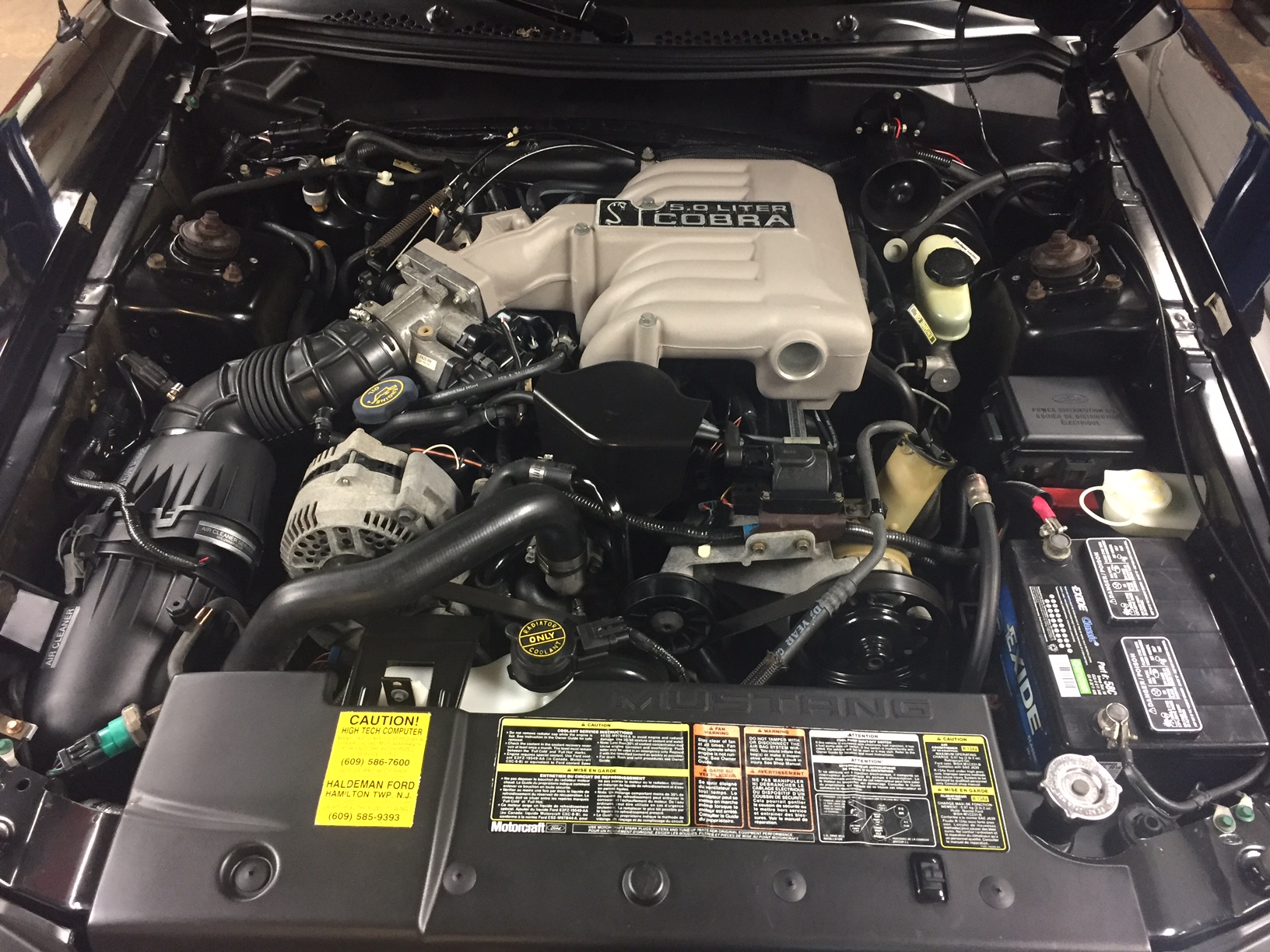 We also took shipment of our Old Saleen "Sterling" Car that we built years ago. The new owner shipped it to us to go over the car, freshen things up and replace the transmission.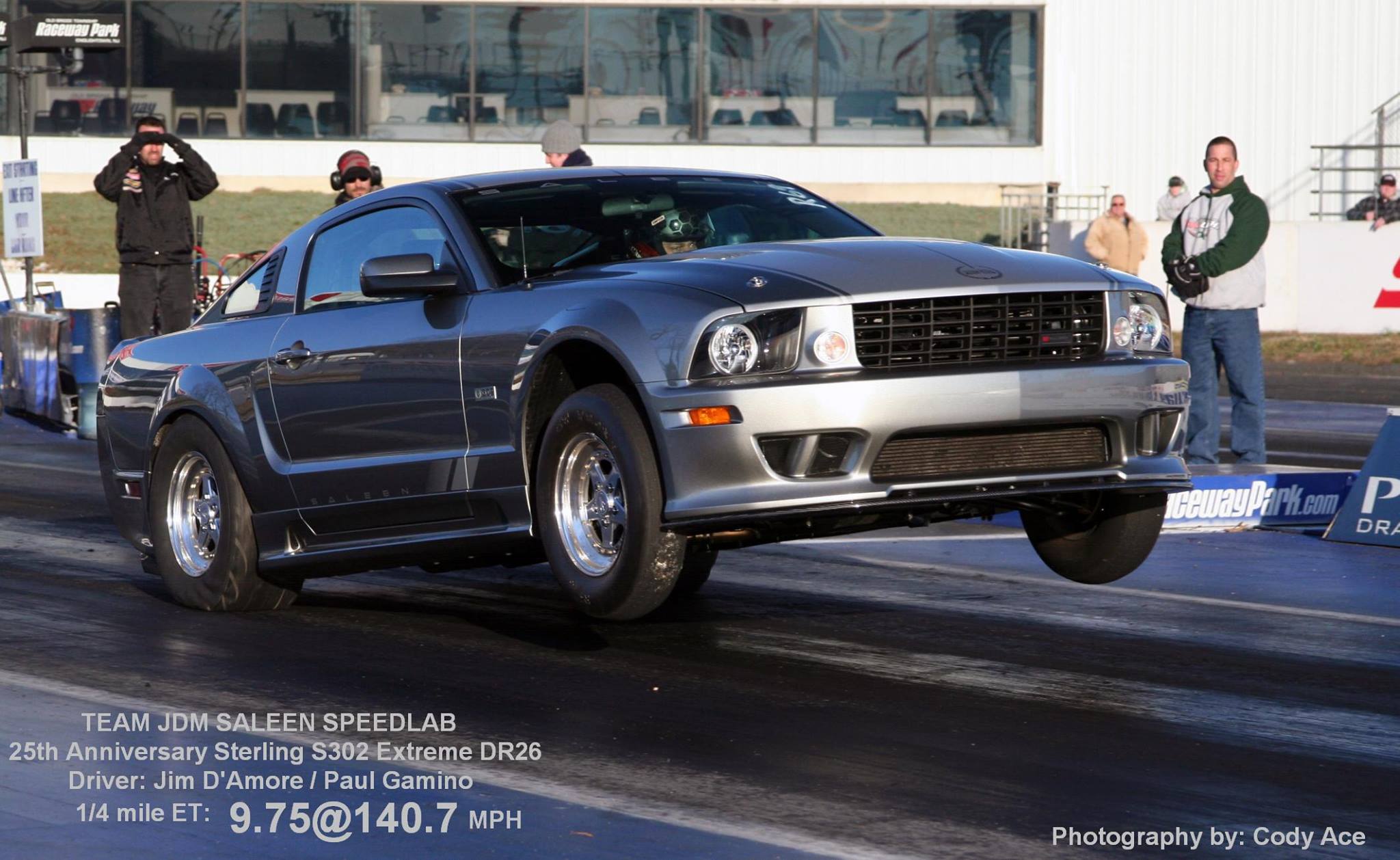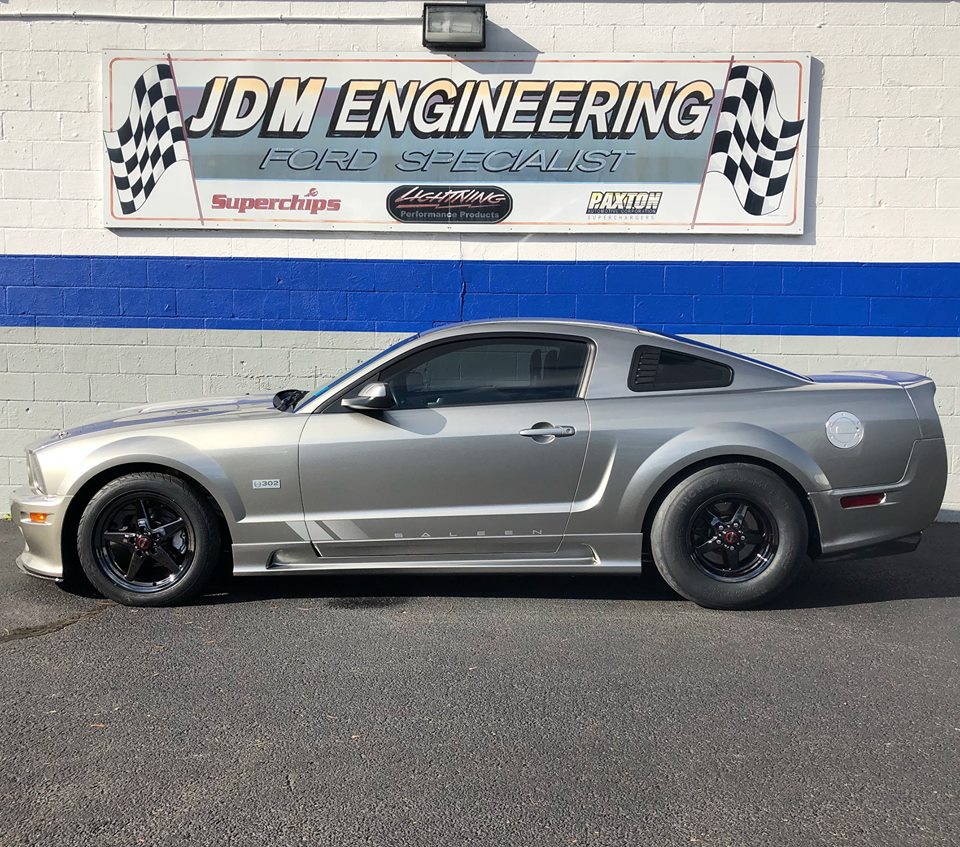 We also had our new friend Kundan (Ecobeast) stop by with his brand new 2018 Mustang GT Performance Package. After a fun test drive we strapped her down on the dyno and we saw an impressive 436RWHP out of a bone stock 2018 Mustang GT 10 Speed AUTOMATIC!!!